Couple charged in Pawtucket New Year's Day murder plead not guilty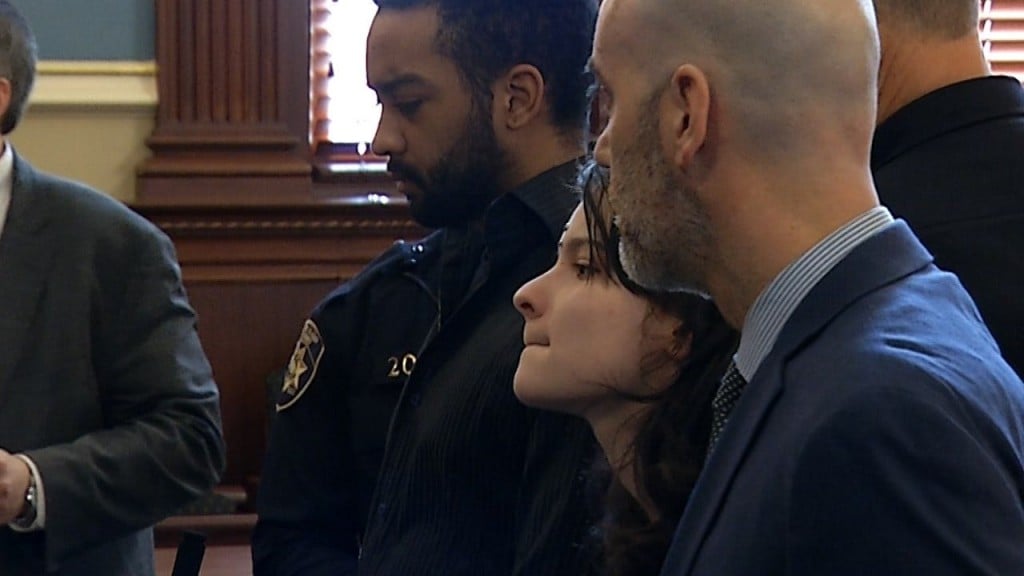 PROVIDENCE, R.I. (WLNE) – The couple charged with the murder of a Pawtucket woman on New Year's Day went before a Superior Court judge on Wednesday morning.
Shaylyn Moran, 19, and her boyfriend, Jack Doherty, 24, of Albany, New York, pleaded not guilty to first-degree murder and weapons charges in the killing of 54-year-old Cheryl Smith.
Smith, a mother of two, was shot dead in her Pawtucket home on January 1, 2020. One of Smith's sons is the ex-boyfriend of Moran.
"I don't know anything about these people, I just know that they are reprehensible," said Smith's cousin, Sean Bray.
Bray and his wife, of Fitchburg, Mass., were in the courtroom for the arraignment. It was their first time facing Smith's alleged killers.
"We're devastated. The family is having a difficult time dealing with this," said Bray.
Moran and Doherty showed little to no emotion during the proceedings. The two were arrested soon after the murder at a nearby Hampton Inn. In a Facebook post, the two bragged about the shooting, with Moran showing off an engagement ring with the caption, "we some fighters and some shooters."
"I wanna make sure that the price that they pay is equal to the hurt that we are feeling," Bray said to reporters outside of court.
He said it was difficult to see the couple in person, and hopes they're sentenced to life in prison without parole.
"These people took something from us and they need to pay for that."
Bray said his cousin was a loving mother and a big piece of their family. She worked as a teacher's assistant at the Pawtucket YMCA for the past four years. He hopes his cousin is remembered for more than her death.
"I would like to make sure that she's remembered for the way she smiled, for the care that she gave, and I would like her to be remembered for her entire life and not just her last day."
The family said they'll be in the courtroom for the entirety of this case.
Moran and Doherty were held without bail. A status conference is scheduled for Tuesday.
© WLNE-TV 2020