Couples Married for 50 Years Receive Special Blessing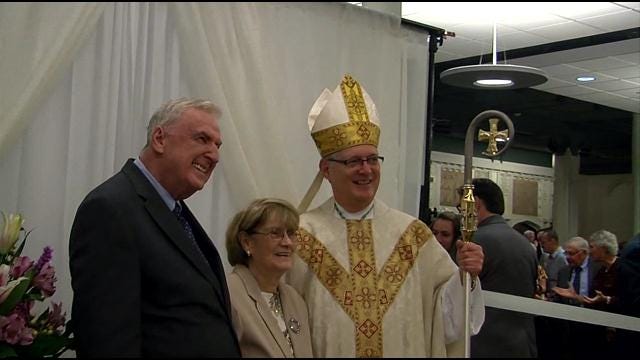 By Dana Griffin
PROVIDENCE, RI- 260 couples celebrated milestone anniversaries at mass today. More than half have been married at least 50–years.
At Saints Peter and Paul Cathedral in Providence, Bishop Thomas Tobin gave the couples a special blessing.
The couples let us in on their longevity secrets.
"I guess it's patience and understanding and loving; Hard work," said Rita & Len Nazareth.
"Iron out our differences before we go to bed at night. Just to respect each other, love each other and always say, yes ma'am," said Dorothy & Joe Caromile
The longest married couple has been together for 69 years.
©2013 ABC6/WLNE-TV. All Rights Reserved.