RI State Police vehicle thief faces judge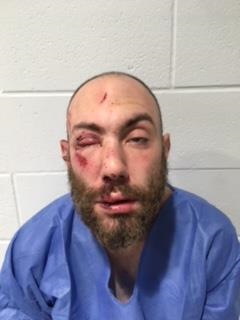 By: News Staff
Email: news@abc6.com
Twitter: @ABC6
PROVIDENCE, R.I. (WLNE) — The man accused of stealing a Rhode Island State Police cruiser and sparking a high speed police chase that turned deadly faced a judge Tuesday.
Donald Morgan, 35, was arrested Friday night after he was found hiding out at a house in Cumberland. Morgan is facing several charges including escape from custody and possession of a stolen car.
Morgan has been at the ACI since his arrest on Friday, where he remains held without bail. He is due in Providence Superior Court on Wednesday.
State Police said on Thursday that Morgan was cuffed in the backseat of a cruiser and was being transported to court for stealing a different car. The trooper in front stopped to check on an accident, at which point Morgan got up front and took off.
The cruiser was found in south Providence 15 minutes later, but no Morgan.
Police say two people Daniel Medeiros, 54, and Rachael Read, 52, were hiding Morgan in their home in Cumberland. They were also arraigned Tuesday and released on bail.
"I didn't think he would do that," said Priscilla Almeida, who introduced herself as Morgan's ex-girlfriend.
"I'm here to let him know he's not alone but he really needs help," she said. "He needs to get help and be put back in jail."
Almeida says Morgan and Santos knew each other. "They were best friends," she told ABC6 News. "Him and Donny were friends."
Providence Police say they are aware the two knew each other. State Police would not comment.
©WLNE-TV / ABC6 2017