Court to hear arguments in lawsuit involving Cianci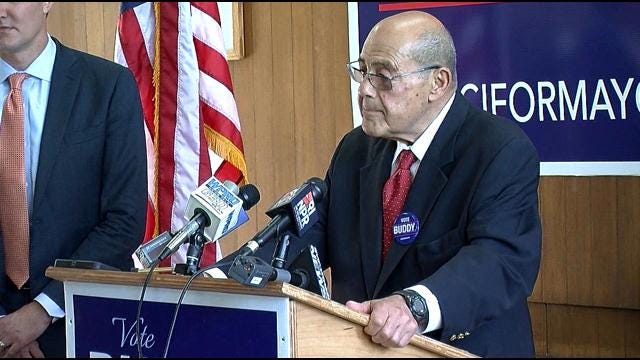 By: Melissa Randall
mrandall@abc6.com
Providence mayoral candidate Vincent "Buddy" Cianci will go before a judge Tuesday for a hearing on a lawsuit accusing him of violating firefighters' rights. The allegations date back to 2001 when he was still in office, and say that Cianci and the fire chief at the time ordered the men to participate in a gay pride parade.
A state Supreme Court judge will hear arguments on whether to dismiss the 2004 lawsuit. Two Providence firemen sued the city saying their rights to free speech and religious freedom were violated. The men were ordered to drive a fire truck in a gay pride parade 3 years earlier.
A Superior Court judge refused to dismiss the case in 2012 based on the city's arguments that they were immune because the firefighters had been ordered to participate based on official duties.
Cianci, a twice convicted felon, is running as an independent in his comeback bid for Providence city hall. The democratic candidate is Jorge Elorza and the republican is Dr. Dan Harrop.
The hearing picks back up at 9:30 AM.
© WLNE-TV 2014
Follow me on Twitter @MelissaARandall