Coventry "Crazy Christmas House" to appear on ABC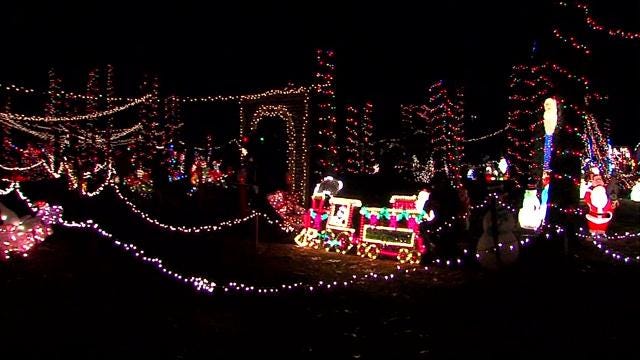 By Alana Cerrone
A Coventry light display is taking holiday spirit to the extreme…so much so that it is being featured on national TV.
The display creators start setting up the "Crazy Christmas House" in September.
This year, it's a "Frozen" theme, with a 30-foot replica of Elsa's ice castle.
Tyler Horrocks, one of the creators, says, "We do this display because we pull in families from all across the state and it's amazing. Parents can come up to us and say this is one of the best parts of our Christmas and we look forward to coming here every single year."
The display will go up against three others from across the country on "The Great Christmas Light Fight" airing Monday night at 8 right here on ABC6.
(C) WLNE-TV 2014