Coventry firefighters still without pay, fire marshal resigns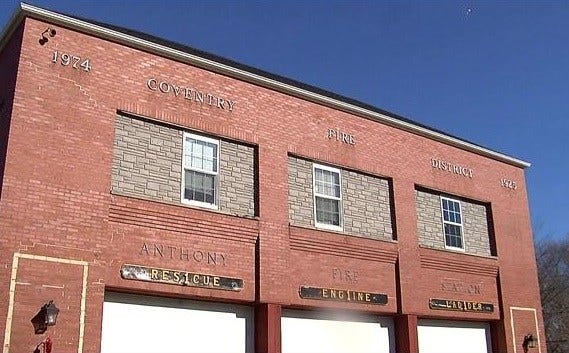 By News Staff
Coventry Fire District and the Firefighters Union will be back in court Monday to discuss the district's frozen assets.
The two were in court Thursday along with the Coventry Credit Union, which froze the district's account after the fire board failed to respond to them over an offer the credit union had on the table.
Until a decision is made, firefighters won't get paid. According to the Union President, it is the personal decision of each firefighter to continue to work without pay, or not.
The town is on the verge of a public safety crisis – in the past several days, 5 firefighters have left. They are down to only about 9 firefighters. On Thursday, the fire marshal resigned.
© WLNE-TV 2015