Coventry High School starts week distance learning after 37 positive COVID-19 cases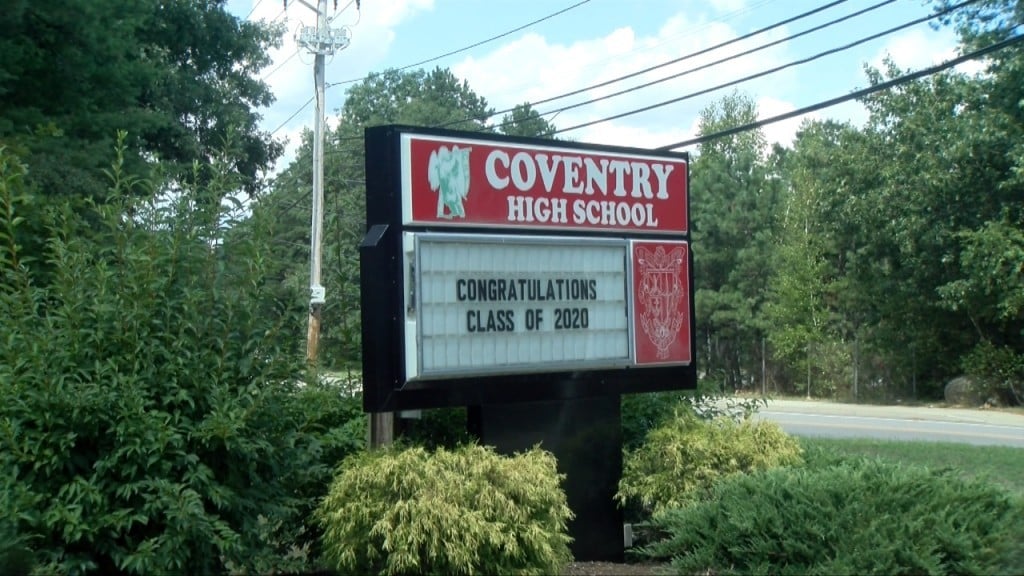 COVENTRY, R.I. (WLNE)- Students at Coventry High School are starting the school week from home this week after a surge in COVID-19 cases, according to the district's website.
Students, faculty, and staff have combined for a total of 37 positive cases since the beginning of the school year, 21 of which happened within the last two weeks.
The school sent a letter to families explaining the situation, asking students to get tested, wear masks, and stay home when sick.
High school students will be learning from home on Monday and Tuesday, before heading back to the classrooms on Thursday.
Teachers already had a scheduled professional development day scheduled for Wednesday, so students will asychronously learn from home.
The school has scheduled a testing event for all students on Friday at 9:00 a.m.
All student-athletes will be required to present proof of vaccination or a negative PCR test before being able to participate in any athletic events.