Coventry man calls on town to help fix his constantly flooded yard
He says the town told him that there's nothing they can do about it.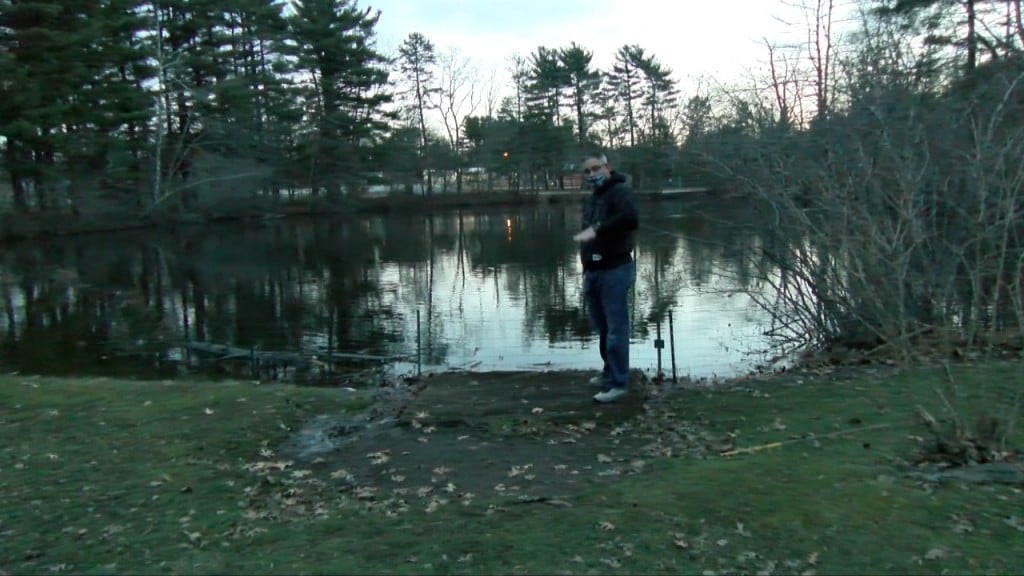 PROVIDENCE, R.I. (WLNE) – A Coventry family is desperately trying to keep their heads above water – literally, because every time it rains, their yard, and small street, flood with feet of water.
They say the town told them that there's nothing they can do about it.
According to Philip D'Ambra who lives in the home, the flooding has been an issue for years, and only grown worse.
The flooding came right up to their front door during the rain storm on Christmas Day.
"Every time we have a rain storm it's flooded," said D'Ambra recalling the rain they got early Saturday morning. "This wasn't even a big rainstorm and the yard was completely flooded."
Three, dry days later, and his front yard is still underwater, blending in with the pond that sits next to it.
"Rather than go through under the culverts under the property, and through to little Lake Tiogue, the water just keeps building up, and then it goes to the street, and it runs down and tries to circumvent itself," explained D'Ambra.
He says the pond is part of a drainage system for the town that isn't draining properly. Not only does he say the culverts on either side of the pond were supposed to be replaced years ago, but he believes something must be blocking the one in his yard which is causing the backup.
"But in the process, it's eroding the whole side of the yard. This front yard gets flooded. The garage had about three inches of water in it, our basement has water in it. So it's just consistently flooding," said D'Ambra.
D'ambra says he was told by town officials that because the pond is on his property, they can't do anything about it. But he says that doesn't make sense, if it's part of the town's storm water drainage system.
"In the past they used to come and maintain it, now all of the sudden they don't want to maintain it, they said it's my problem," said D'Ambra. "We don't know what to do!"
In a statement, the Coventry Public Works Director Kevin McGee simply said he'd be happy to discuss the issue further with ABC 6 on Tuesday.