Coventry police K9 receives new body armor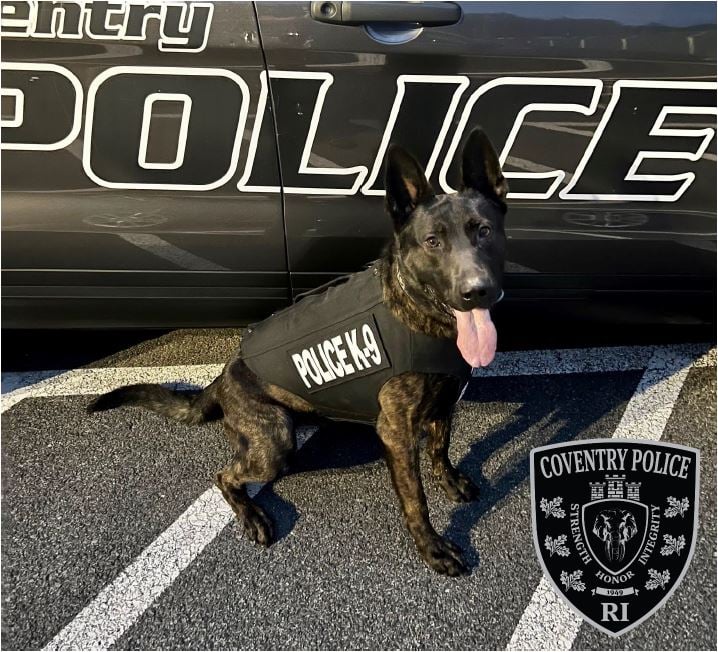 COVENTRY, R.I. (WLNE) — The Coventry Police Department announced Saturday their four-legged officer received some new gear.
Nixo, Coventry's K9 officer, received a donated bullet and stab protective vest as a donation from a non-profit organization.
The vest has an embroidery that says "This gift of protection provided by Vested Interest in K9s, inc," a press release read.
Coventry police said a single donation of $960 can sponsor one vest. However, each vest values at $1,744-$2,283 and weighs an average four to five pounds.