Coventry Police search for robbery suspect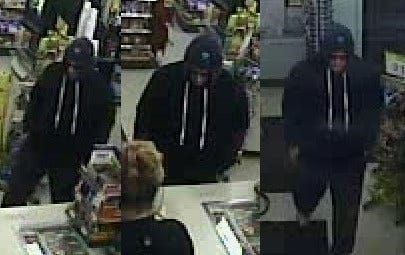 By News Staff
news@abc6.com
Coventry Police are looking to identify a robbery suspect.
Police say he walked into the Cumberland Farms on Knotty Oak Road Tuesday night around 8:45 p.m.
The suspect, described as a white male wearing jeans, a dark blue hooded sweatshirt with white strings, sunglasses, and white sneakers, approached the clerk and demanded money. He said he had a weapon, but didn't show it.
The suspect got away on foot and no one was injured.
If you've seen this suspect or have any information leading to his identity you're asked to all Coventry Police Detectives at (401) 826-1100.
(C) WLNE-TV 2015