COVID-19 booster shots now available in Rhode Island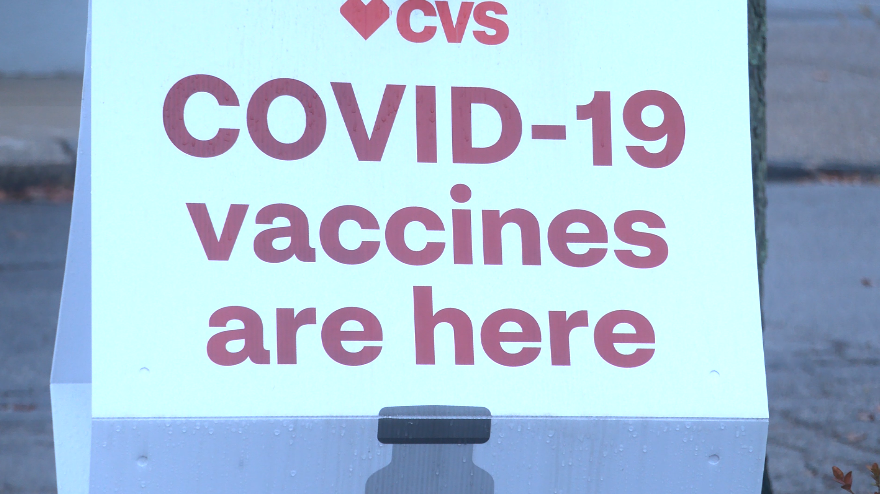 PROVIDENCE, R.I. (WLNE) – Booster shots are now available in the Ocean State.
Eligible Rhode Islanders can get booster doses of all three vaccines and officials are ramping up efforts to get shots into arms.
Those getting their booster shot told ABC 6 News they wanted the extra layer of protection to feel safe.
"I want the protection from COVID-19," Providence resident John Jones said. "The world has opened up a little bit, but there are a number of restrictions and I'm still cautious. I walked in wearing a mask which I didn't have to do."
Jones received his booster shot at CVS, one of the many locations now offering extra doses to eligible groups.
Those with Pfizer or Moderna shots are eligible for a booster six months after their second shot if:
65 and older
18+ and live/work in long-term care setting
18+ and live/work in high-risk setting
18+ with an underlying health condition
Anyone 18 or older who got the one-shot Johnson & Johnson vaccine is eligible two months after their initial dose.
Kirsten Murphy qualifies as a teacher.
"I work in public schools and I just want to be safe," Murphy told ABC 6 News. "I want to keep my kids who are still a little too young to get their vaccine safe and I also want to keep students and other people safe. I just trust that it will be helpful."
Not every location offers all three booster vaccines, so it's best to check if you have a preference.
ABC 6 News got a look inside the CVS location on Hope Street, which currently only offers Moderna booster shots. Pharmacists there say they're giving about 150 shots a day. You do need an appointment to get a booster.
CVS District Leader Anne Brown says so far, it's been running smoothly.
"There's always that initial rush when the guidelines update; people want to come out and get their vaccine, but certainly nothing like when we first saw the vaccines come out months ago," Brown said. "Based on people being eligible six months after their initial series, that is helping them stagger a bit as well."
Brown says they expect more people to become eligible soon and are preparing their supply for when children get the green light.
"We're hearing a lot about the 5-11 year old group and as soon as we hear more information, CVS has been there throughout the pandemic, we look forward to helping vaccinate additional groups as they become eligible," Brown said.