COVID-19 sniffing K9s at Norton school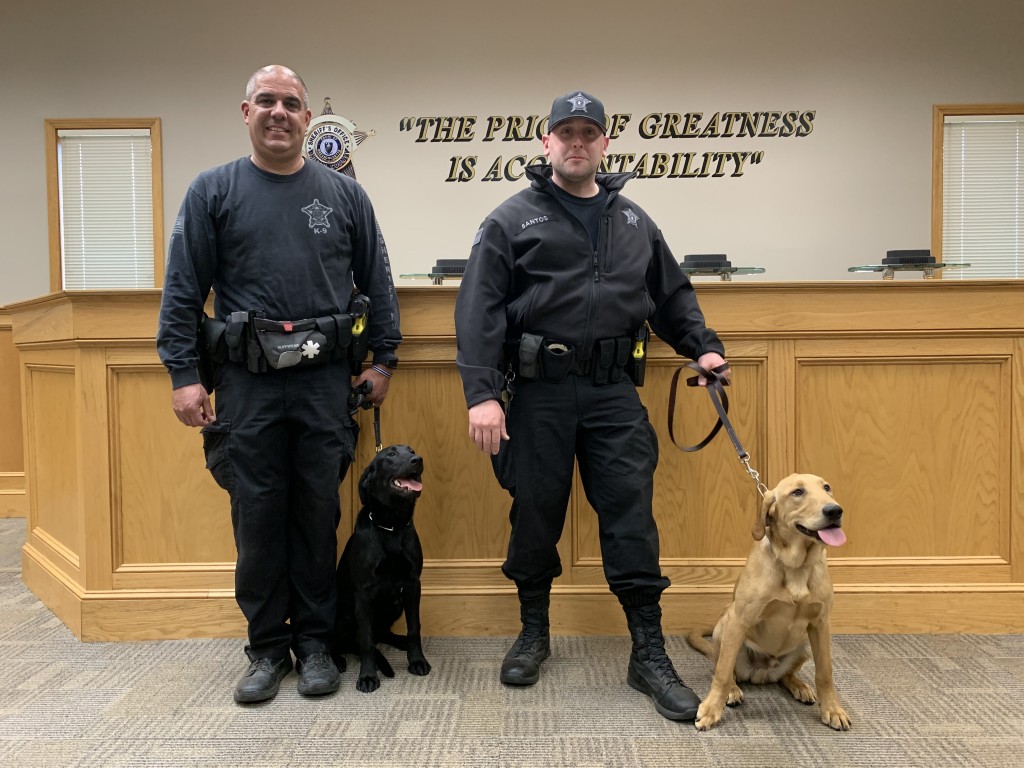 NORTON, MASS. (WLNE)- COVID-19 sniffing K9s from the Bristol County Sherriff's Office made a visit to Norton High School on Tuesday.
The canine team, Duke and Huntah, were able to sniff out traces of the virus in the school's auditorium and library.
According to school administration, those spots underwent immediate cleaning.
Sherriff Tom Hodgson plans to pitch the program to lawmakers in Washington D.C. next month.