Cow on the loose draws concern from Johnston Police Chief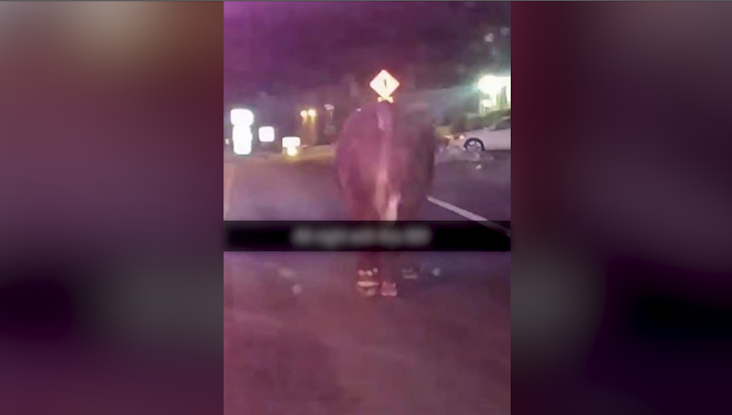 JOHNSTON, R.I. (WLNE)- A cow is on the loose in Johnston after escaping a transport to the Rhode Island Beef and Veal slaughter house early Thursday morning.
Johnston Police Chief, Joseph P. Razza, advises that if anyone sees the cow that they do not approach it.
"We are advising the public that the cow is a wild animal and like all wild animals, unpredictable especially when confronted with human contact. Please maintain your distance, report all sightings and leave the capture to trained professionals," Razza said in a Facebook post.
Johnston Police are working with Providence Police as well as the Rhode Island Department of Environmental Management to capture the runaway cow.
The cow is a public safety issue and again, should not be approached.
© WLNE-TV 2021