Cranston bank robber arrested after leading police on chase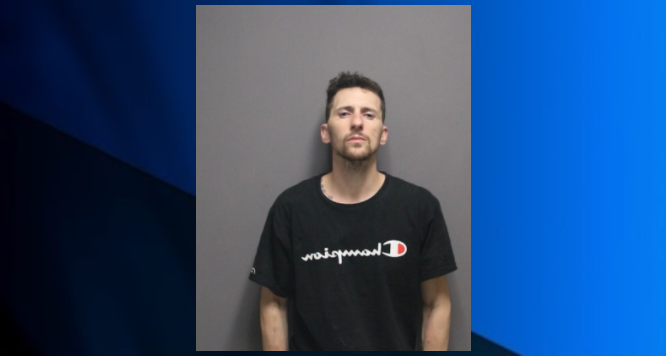 CRANSTON, R.I. (WLNE) – A suspect in two bank robberies over the past two days was arrested Friday, according to Cranston police.
The first robbery happened Thursday morning at the Citizens Bank on Oaklawn Avenue. Police say the second robbery occurred Friday morning at the Santander Bank on Atwood Avenue. No one was injured in either robbery.
Cranston police was able to find doorbell footage from a nearby home that captured the suspect entering a vehicle. A detective was able to identify Edward Diamante, 34, of Woonsocket as a suspect.
Officers entered the license plate information into the FLOCK camera system, and were alerted Friday afternoon of the car traveling through Cranston.
Officers attempted to stop Diamante's car, when he led police on a high speed chase through Providence and Johnston. On Reservoir Road in Johnston, Diamante lost control after hitting a speed bump and came to a stop in the front yard of a home.
Diamante exited the car and attempted to run away, but he was taken into custody. Police say Diamante was carrying a backpack and duffel bag with evidence of the robberies, including cash.
Diamante is charged with two counts of second degree robbery, and a second offense of reckless driving.