Cranston city council unanimously approves Winquist as new police chief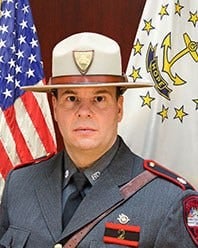 By: Alexandra Cowley
It's official. Lieutenant Colonel Michael Winquist of the Rhode Island State Police will be Cranston's new police chief. In a unanimous vote, the full city council approved Winquist to lead the department in a better direction. The Deputy Superintendent is a 24 year veteran of RI state police.
Just last week, Cranston's finance committee questioned Winquist for about an hour about his plans for the department. They voted unanimously in his favor as well.
When asked then, why he wanted to leave State Police to join Cranston Winquist said, "I think the goal of any law enforcement officer is to move up the ranks. Becoming the number two in the Rhode Island State Police was an honor to me, but I'm ready to lead a department of my own and this department is a good department."
Winquist will take over the department as chief beginning October 1st.
(C) WLNE-TV 2014