Cranston Considers Legalizing Mystery Stop Signs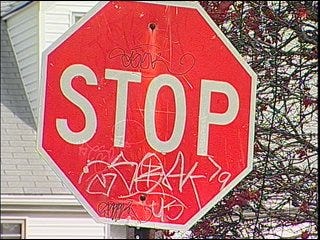 CRANSTON, R.I. (AP) – Nearly 600 mystery stop signs in Cranston are taking a step closer to legality.
The City Council's safety services and licensing committee is scheduled Monday to consider changes to an ordinance that would "legalize" 587 undocumented stop signs and seven yield signs.
Mayor Allan Fung's also wants to remove 21 stop signs and two yields.
The confusion broke out last year when it was reported that judges were throwing out tickets police had given out for running some of the red signs because proper legal procedure had not been followed in putting them up.
The city then undertook a review of the mystery signs to see if they were needed.
If approved by the committee Monday, the proposal would head to the full council.

(Copyright 2011 by The Associated Press. All Rights Reserved.)