Cranston Fire Damages Lounge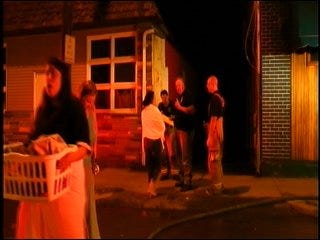 CRANSTON, R.I. (AP) – An early morning fire in Cranston has damaged a bar and several apartments above it.
Fire officials say they were called to the Guayacan Lounge on Dyer Avenue at just before 3 a.m. on Friday.
One of six people who live in apartments above the bar was taken to a local hospital for evaluation. No one else was injured.
Police say the building suffered heavy smoke damage.
Copyright 2011 by The Associated Press. All Rights Reserved.