Providence Fire Fighter arrested on multiple Felony Assault charges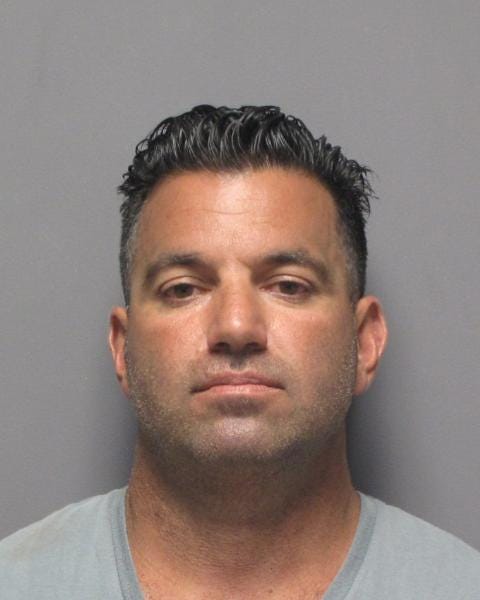 By News Staff
Email: news@abc6.com
Twitter: @ABC6
CRANSTON, R.I. (WLNE) – A Cranston man, who is also a Providence fire fighter, has been arrested on felony assault charges after assaulting a local business owner and his son.
Cranston Police said they contacted Cranston Collision, a towing agency, around 1:00 a.m. Sunday to remove a vehicle from the street. The owner of Cranston Collision told Police that he and his son would make sure the vehicle, a convertible with its top down, was covered overnight due to concerns of rain.
Police said the owner and his son arrived at their business just after 1:30 a.m., where they observed a male subject, later identified as Willard Whiting, 45, of Cranston, outside the business yelling at a female to get on his motorcycle.
When the owner and his son approached Whiting, he reportedly attacked them both, causing serious bodily harm.
When Cranston Police arrived on scene, officers found the owner's son bleeding and badly beater. A witness provided Police with the license plate number of Whiting's Harley Davidson motorcycle, claiming they witnessed Whiting assault both victims before fleeing the scene on the bike.
Both victims were immediately transported to Rhode Island Hospital to be treated for their injuries. At this time the father has been treated and released, while his son is still being treated for severe injuries.
Cranston Police responded to Whiting's apartment and observed a motorcycle matching the given description in the garage with the blinker still on. Whiting did not respond to Police's attempts to contact him.
After the victims positively identified Whiting as the man that assaulted them, officers obtained a felony warrant for his arrest.
Cranston Police arrested Whiting Tuesday and arraigned him on two Felony Assault charges. He was ordered to have no contact with the victims and was released on $5000 personal recognizance.
Whiting is scheduled to appear in Superior Court on October 23rd.
©WLNE-TV / ABC6 2018