Cranston mayor enacts hiring freeze, not ruling out employee layoffs to combat budget deficit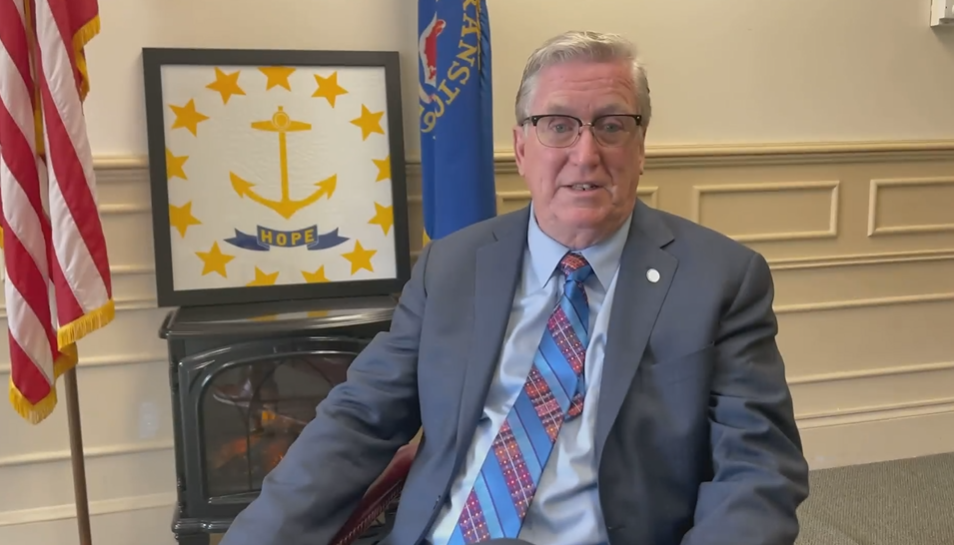 CRANSTON, R.I. (WLNE) – Cranston Mayor Ken Hopkins said he is re-evaluation budget strategies in the city and that may include some personnel cuts.
In a release, the mayor said the city is facing budget challenges from pandemic related issues and structural cost increase for the city.
"Everything is on the table. We are exploring all options and I am prepared to make tough cost cutting decisions that I feel are necessary," said Hopkins.
The mayor said he has advised his department heads to implement the $1.1 million in budget cuts he proposed when the City Council voted on the budget earlier this year.
Hopkins' amended budget was rejected by the council, without modifications and based on the city charter, the budget that was enacted was enacted was the original proposal.
"In the end, the size of our local government must be reduced to lessen the burden on local taxpayers as we face a cyclical mismatch between our revenue raising ability and essential expenditure needs." Hopkins emphasized that "Small incremental changes will not get us to the comprehensive response that I think we need.
Hopkins has ordered the following in the short term:
– a hiring freeze for all positions except essential critical positions.
• hold open vacant positions unless a department director makes a compelling argument for
filling a job.
• minimize overtime wherever possible.
• deferring all expenditures and purchasing except for essential services.
• a ban on out of state travel paid with tax dollars.
• a review of city paid cell phones and pagers for only essential personnel.
• the reduction on electricity demand when not needed with conservation measures.
• prevent idling of city vehicles when not needed to save fuel costs.
He is also considering the following for a long-term options:
– a renegotiation of employee contracts in light of recent financial circumstances.
• employee layoffs and furloughs.
• pay reductions where possible.
• a review of all benefit packages.
an examination of all city services.
• targeted cuts of programs deemed non-essential.
• examination of program fees and rental rates for city facilities.
• privatization of some city services.
• a rebidding or restructuring of vendor contracts.
• eliminating non-essential contracts or provisions.
• sale of unused or vacant city property or assets.
• a review of cash management and investment strategies.
• explore public-private partnerships for some services or programs
"I need all stakeholders, employees and taxpayers to know that we are at a critical stage and faced with an opportunity to constructively reshape our city government as we recover from the economic effects of the pandemic and in these days of declining resources and historic inflation impacting our spending powers.," the mayor said.
The Cranston Council Democratic majority issued a joint statement saying in part they are committed to working with the mayor and the rest of the council in resolving the issue as quick as possible.
"The Mayor and his administration should have worked to address the structural deficit prior to presenting a budget to the City Council. We, as a City, are now left with a $12 million deficit, and the Mayor is considering massive layoffs of City employees and reduction in City services," read a portion of the statement.
Hopkins is also asking the school committee to review it's budget as Cranston schools make up more than half of the city's budget.