Cranston mayor thanks officers for quick response in chase with triple shooting suspect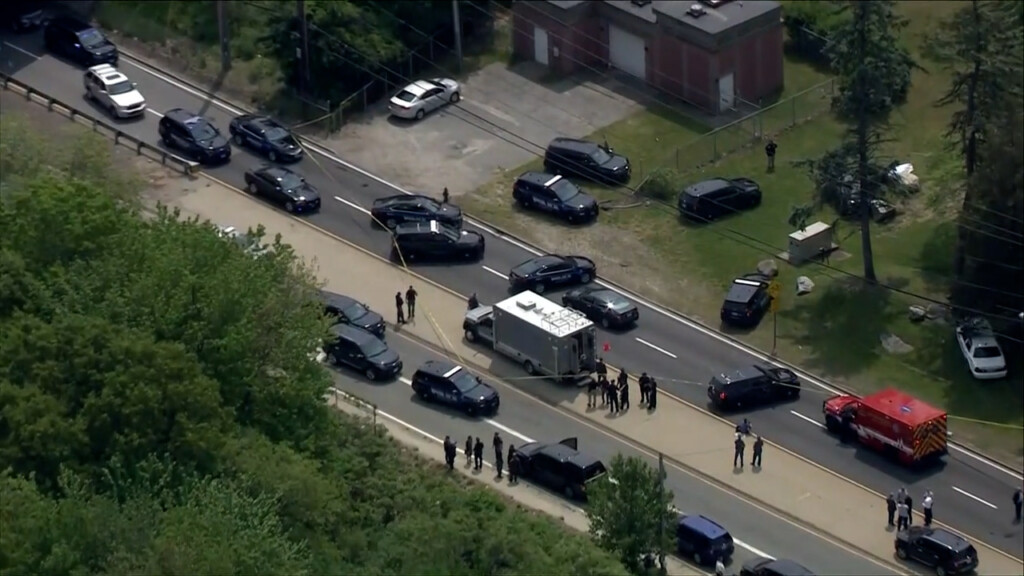 CRANSTON, R.I. (WLNE) — Cranston Mayor Ken Hopkins thanked the officers who jumped into action when a suspect led police into the city while fleeing the scene of a deadly triple shooting in Johnston on Wednesday morning.
"My admiration and the city's gratitude goes to the heroes of our Cranston Police Department who put our safety before their own," Hopkins said in part on Thursday.
The chase began in Johnston and went through parts of Providence and Cranston. The suspect, 52-year-old James Harrison, evaded police until he lost control of his car and hit a rock on Plainfield Pike near the Interstate 295 overpass in Cranston.
As Cranston and Providence officers approached Harrison, he allegedly got out out pointed a gun. Harrison was then shot and killed.
Harrison was on the run after shooting three people that morning on Ligian Court in Johnston.
Police say Harrison shot and killed his own mother, 83-year-old Janet Harrison, at their home before going to his neighbor's house and fatally shooting 44-year-old Thomas "T.J." May.
Harrison also shot the May family's 15-year-old daughter, who suffered non life-threatening injuries.
Police said they were never involved with Harrison until the night before the shooting, when May reported that he caught Harrison trying to peer into his daughter's bedroom window with a ladder. An officer returned to Ligian Court the next morning to try and speak with Harrison, and ended up finding the girl shot on the front lawn.
The tragedy rocked the community, leaving those living nearby feeling unsafe and disturbed.
May was heavily involved with his community as a coach and mentor with the Johnston Little League.
The following statement was provided by Hopkins:
"Much gratitude to the men and women of the Cranston Police Department for their heroic efforts in response to the unfortunate events that occurred yesterday, Wednesday, May 24th.
A tragic incident started with a shooting in Johnston early Wednesday morning which resulted in the death of two victims, and injury to a third victim. The suspect was later found in Cranston. A pursuit then ensued involving Cranston police.
Thanks to the heroic actions of those responding, our officers were able to neutralize the threat when the suspect was fatally shot by law enforcement in reaction to a weapon being brandished at them by the suspect. The manner in which the response was conducted is a reflection of our officers' training, professionalism and discipline.
Please join me in acknowledging the bravery of the officers who responded yesterday. Too often, we take for granted the protection and safety we are provided in our daily lives by our law enforcement.
My admiration and the city's gratitude goes to the heroes of our Cranston Police Department who put our safety before their own."