Cranston mother calls for life sentences for dealers of deadly overdoses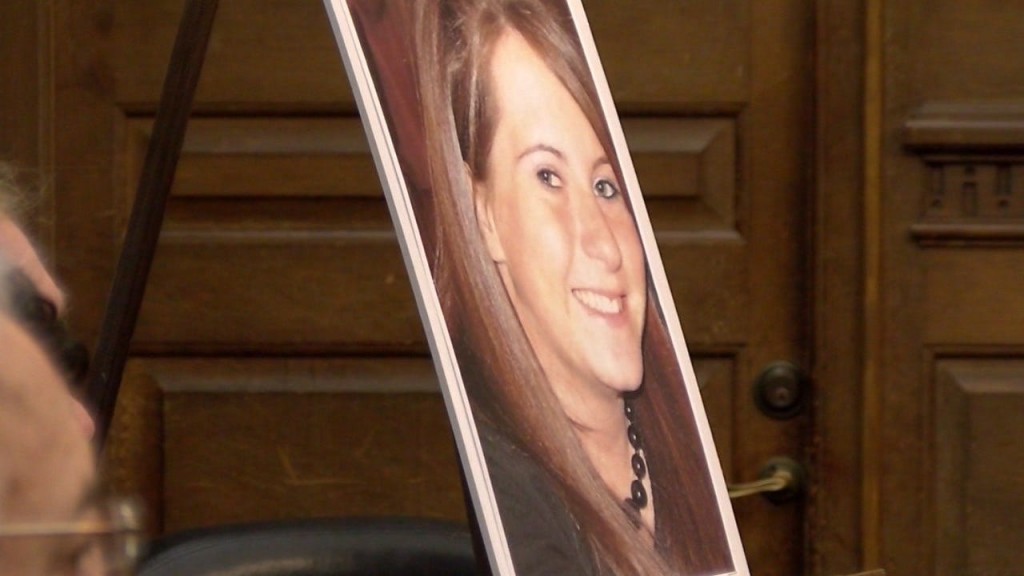 By John Krinjak
Email: jkrinjak@abc6.com
Twitter: @johnkrinjakABC6
PROVIDENCE, R.I. (WLNE) — Three years after the death of her only child, 29-year-old Kristen Coutu, from a fentanyl overdose, Suzanne Cout of Cranston is on a mission–taking on dealers who, for example, lace their drugs with extremely powerful synthetic opioids like fentanyl and carfentanyl, and those drugs lead to deadly overdoses.
"Kristen was sold pure fentanyl, rather than heroin, when she went to this dealer-which is 50 times more lethal," said Coutu.
Kristen's her dealer was convicted of murder, and is currently serving 20 years.
But Suzanne Coutu says that's just not enough of a penalty.
"I think the sentence needs to be harsh. And the harsh sentence we're looking for is life in prison," said Coutu.
Kristen's Law would allow for a life sentence for dealers who provide that fatal fix.
Right now a narrower law is on the books that sends some dealers to prison for life, but only if the overdose victim is under 18.
"This bill makes it a little clearer. It says that if a death results from a sale or distribution, it is murder," said Assistant Attorney General Jim Baum.
The ACLU is pushing back, saying the law could discourage dealers or friends of users from calling for live-saving help.
"If without the good Samaritan law before, we knew that people were hesitant to pick up the phone because of potential consequences, how much greater is it when they know there's a law specifically dealing with this issue that provides for a life sentence," said Rhode Island ACLU president Steven Brown.
But for Coutu, it's about making dealers think twice about what they're doing and selling.
"It feels good to do something in Kristen's name, and it feels good to do something that can help other parents and children so they don't go through what I've been through with her," said Coutu.
© WLNE-TV / ABC6 2018