Cranston Native, La Salle Alum & RIC Freshman Jenna Lisi Named USTA Rhode Island Female College Tennis Player of the Year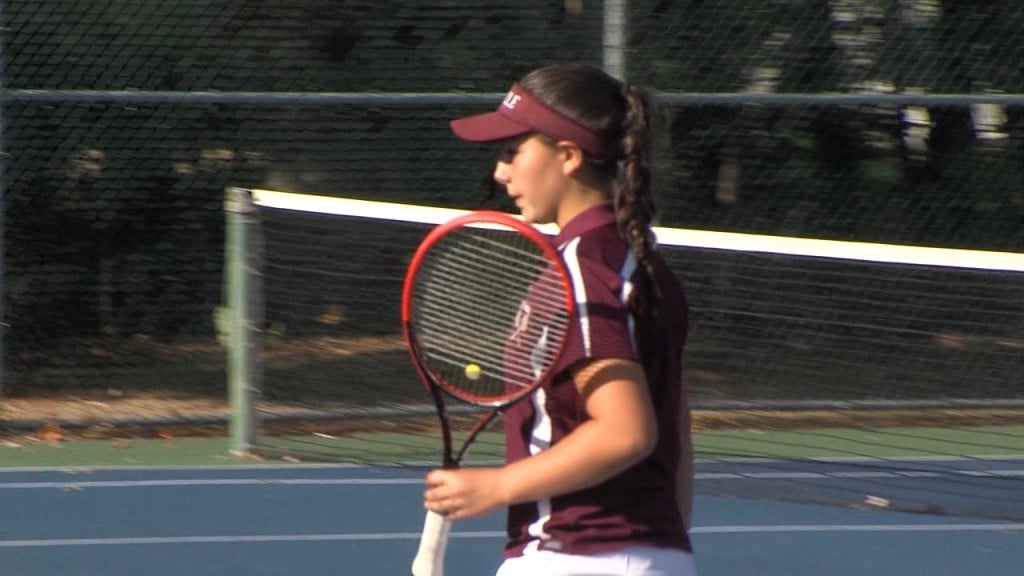 Rhode Island College freshman Jenna Lisi (Cranston, RI) has been named USTA Rhode Island's Female College Tennis Players of the Year, for the 2019-20 school year.
The Craybas Award represents a clean sweep of awards for Lisi, who led the Anchorwomen to their third consecutive Little East Conference Championship and 15-1 overall record. Lisa was also named the LEC's Player of the Year, Rookie of the Year, Tournament Most Valuable Player and First Team All-LEC in both singles and doubles.
She joins RIC assistant coach Sadie Campanella, the 2016 recipient, as Anchorwomen to receive the Craybas Award.
She was 14-1 (.933) at primarily No. 1 singles and 15-1 (.938) at primarily No. 1 doubles for 21.5 points on the season.
"This has been an unusual year in college sports, with so much activity canceled due to the Coronavirus pandemic," said Douglas Chapman, USTA Rhode Island's president and CEO. "But there is no question that Jenna Lisi had a remarkable year before the NCAA shut down college sports. This award is inline with our mission statement of promoting the growth and development of tennis in the state. Jenna is a most worthy recipient of this prestigious honor, named after Rhode Island's greatest player."
In past years, the Craybas Award has been presented during the Tennis Hall of Fame Championships in Newport. But with the ATP tournament now canceled, the award will be presented at a later date and place to be determined.
RIC Head Women's Tennis Coach Adam Spring's team wrapped up the 2019 season with a 15-1 record overall and was 9-0 (first place) in the Little East.
The Anchorwomen won the program's fifth straight and 11th overall Little East Regular Season Championship. RIC won the program's third straight and ninth overall tournament title.
RIC was the top seed in the 2019 Little East Championship and downed No. 5-seeded Bridgewater State, 5-0, in the semifinals on Oct. 18. The Anchorwomen defeated No. 2-seeded UMass Boston, 5-0, in the finals on Oct. 21.
The Anchorwomen qualified for the NCAA Div. III Women's Tennis National Championship for the third consecutive season.
JILL CRAYBAS AWARD RECIPIENTS
2020 — Jenna Lisi (Cranston), Rhode Island College
2019 — Julia Pezzuco (Johnston), Western Carolina University
2018 – Natalia Pezzuco (Johnston), Union College
2017 – Evelyn Miller (Smithfield), Colby-Sawyer
2016 – Sadie Campanella (Chepachet), Rhode Island College
2015 – Rebecca Curran (Rumford), Williams College
USTA RHODE ISLAND is the governing body of tennis in the state, and one of seven state associations that make up USTA New England, one of 17 sections in the country. Its mission is to promote and develop the growth of tennis in the Ocean State.