Cranston Pen Pal Program Bridges the Gap Between Generations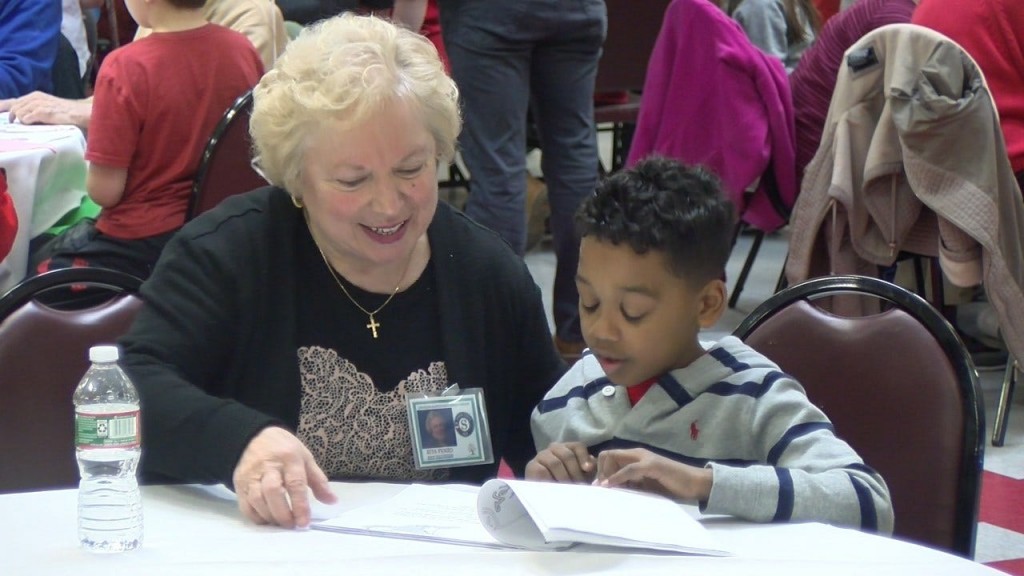 By: Tim Studebaker
Facebook: @TStudebakerABC6
Twitter: @TStudebakerABC6
Email: tstudebaker@abc6.com
CRANSTON, R.I. – A program is bridging the gap between generations. This Valentine's Day, a lunch date, of sorts, spanned those generations. The gathering was the culmination of a pen pal project between two Cranston elementary schools: Edgewood Highland and Glen Hills.
Glen Hills Elementary 3rd Grade Teacher Lisa Davis says, "As I started thinking deeper, I thought with the way the state of the world is today with people who are really not tolerant, not respectful of each other's ideas and perspectives, that it would be a good thing to not only have the kids interact, but also have them in an inter-generational situation."
Now, those kids are friends with seniors who helped to shape Cranston into what it is today.
Davis says, "We're kind of weaning away from people being respectful and being interactive with our social media and with our technology."
The kids wrote letters to the seniors, read them stories, and gave them care packages, learning a Valentine's Day lesson in the process.
Edgewood Highland 3rd Grader Jaevian Morales says, "I think it's actually about coming together and being with your friends and family. They're a lot like us and we should probably spend more time with them and learn more about them."
Glen Hills 3rd Grader Violet Puckett says, "I think of happiness and kindness and peace. It happens in the world, but not as much as people want it to."
Some of the seniors were happy to make a new friend as well.
Marie Carnevale of Cranston says, "They just connected to us. There was no generation gap."
And Valentine's Day made for an opportunity to set an example for that younger generation.
Jerry Carnevale of Cranston says, "We love each other 365 days of the year."
©WLNE-TV / ABC6 2018
According to Davis, the event was made possible by: RI Foundation, Spark Grant, and the generosity of Leticia and the late John Carter.