Cranston planning commission approves zoning change for Topgolf facility near Chapel View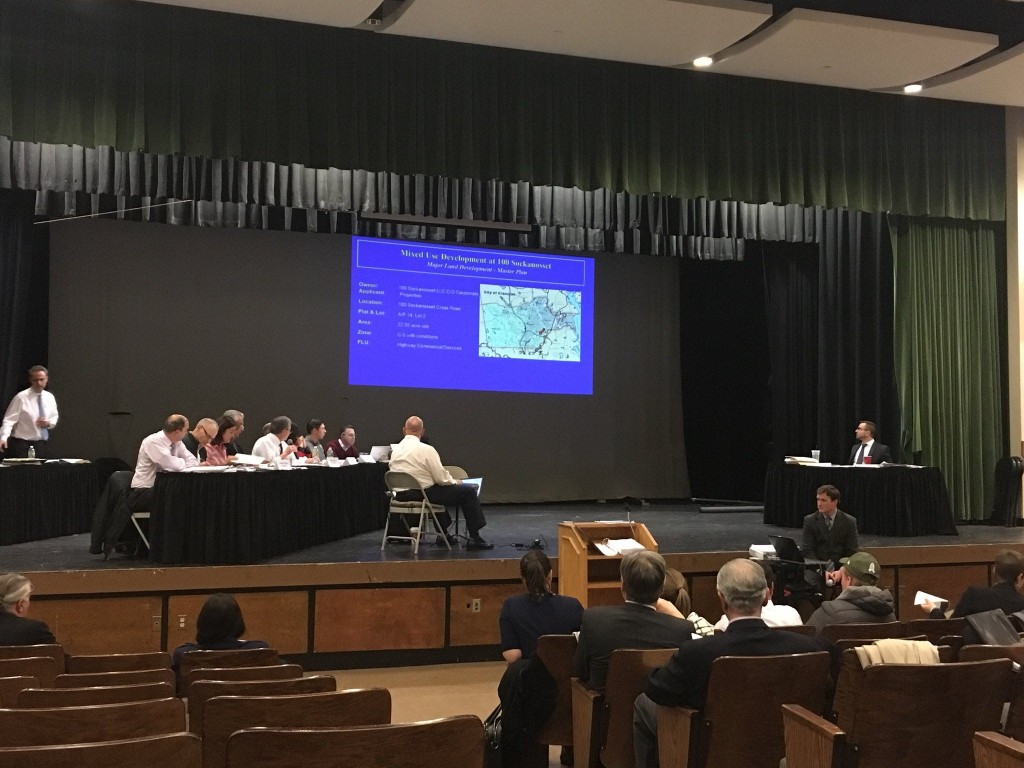 By: Amanda Pitts
alpitts@abc6.com
CRANSTON, R.I. (WLNE) – The proposal of a Topgolf coming to the Chapel View area is becoming more of a reality.
Cranston's Planning Board approved Tuesday night to amend zoning, giving the project the green light.
"We have a signed agreement with Topgolf, ready to commit to the state of Rhode Island for an excess of 20 years," said Kelly Coates, President of Carpionato Group.
The board approved a zoning amendment to allow the entertainment venue to add 176-foot tall poles for protective netting.
"Topgolf is target oriented practice, it's an entertainment facility, and it will be a great amenity for the city of Cranston," said Coates.
The Texas-based company is looking to expand in the Northeast, and developers say Governor Gina Raimondo contacted Topgolf investors, asking them to consider Rhode Island.
"They selected this spot, and its no surprise because this is located directly adjacent to a freeway in between two exits."
Carpionato Group presented their plan to the board, which includes knocking down part of the current 300,000 square-foot building that used to be the headquarter of Citizens Bank, using the remaining space for office and retail space.
A three-story venue would then be built on part of the parking lot for Topgolf. The project will total around $50 million.
"It represents a million a year in taxes. Net. It brings construction jobs, but more importantly continuous long term jobs with preference to Cranston the host city for hiring," said Coates.
But residents are saying no. They fear the entertainment facility would bring too much traffic and noise.
"This venue is just not appropriate. We're not against development but this is not appropriate for our area."
Pauline DeRosa, the founder of the Garden City Alliance, said the close proximity of Topgolf to Chapel View, gives the wrong impression.
"A top golf building, covered with neon, with twenty-seven 176-foot poles surrounding the driving range to anchor netting is really not a visual we want in that area," said DeRosa.
Developers say the noise will be buffered by Route 37, and that RIDOT is already addressing traffic concerns.
"This is a great thing. Not just for us but for Cranston," said Coates.
The vote now goes to the City Council, and if they approve the project, Topgolf would open in the fall of 2020.
(c) WLNE-TV 2018