Cranston Police Chief retires during ticket scandal investigation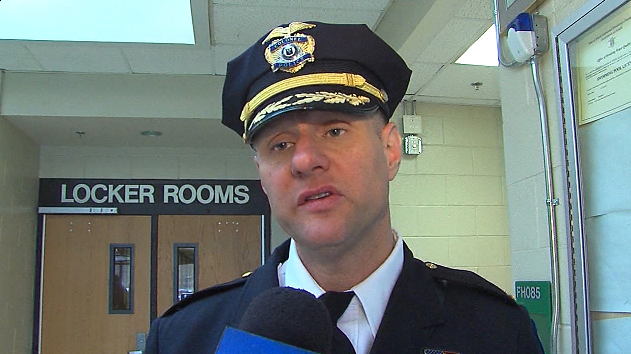 By Gilannie Pangburn
Twitter: @gilanniej05
Colonel Marco Palombo Jr. announced his intention to retire as Cranston Chief of Police effective today.
Palombo has been off the job since January amid the city's parking ticket controversy.
The Rhode Island State police is looking into whether Cranston officers issued nearly 130 parking tickets in the wards of two city councilors as payback for their votes against a proposed police contract in November.
The Office of Cranston Mayor Allan Fung released the following statement regarding Colonel Palombo's retirement.
"This afternoon, I reinstated Colonel Marco Palombo, Jr. for the sole purpose of receiving correspondence announcing his intention to retire as Cranston's Chief of Police, effective today. It was the right thing to do, and I have accepted Colonel Palombo's retirement letter.
It is time for new leadership in the Cranston Police Department. I will begin immediately to search for a new chief. I am extremely proud of the hard work and dedication of the men and women of the Cranston Police Department, which has resulted in numerous achievements, most notably the Department's national accreditation in 2012. Upholding this tradition, our next Colonel must earn the respect of, and unify all the men and women who serve our Department and our City so well."
In the meantime State Police Captain Kevin Barry will continue to lead the department until a new Chief as been selected.
ABC 6 News will bring you the latest information as it becomes available.
©WLNE-TV / ABC6