Cranston Police Help Keep Vacationers Homes Safe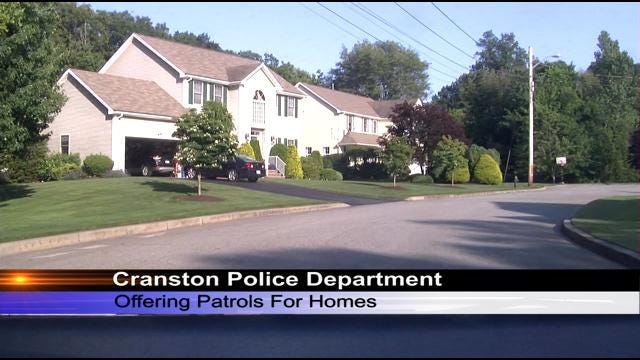 Cranston Police are making it easier than ever for residents to keep their homes safe, and not have to worry about a break in while they are out of town.
"We want to make it easier on the residents, as well as decrease the crime," Says Cranston Police Captain Karen Guilbeault.
Guilbeault says within the last few weeks, they've launched their new interactive website. It gives residents a quick and easy way to let police know they'll be out of town, and their home needs surveillance.
"They don't have to pick up the phone and hope they get someone, they just send an email and that goes directly to the patrol supervisors," Says Guilbeault.
Residents are asked to fill out information, things like, if they left a car in the driveway or a light on. This is so police can be on the look out for any changes.
Cranston residents Marie and Jerry Carnavale say this program is something everyone can benefit from.
"I think when there is a police presence, I think the crime is down and I would strongly recommend it for my family and my friends," says Marie Carnavale.