Cranston Police Investigate Bank Robbery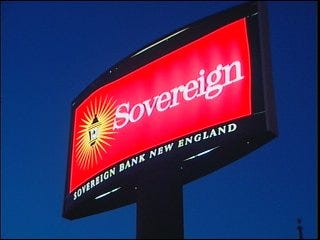 Cranston Police are investigating a rather unique armed robbery.
Police say a woman walked into the Sovereign Bank, on Reservoir Ave. just before noon on Saturday. She claimed that a box she was carrying contained a bomb, and demanded money.
After leaving with the money, the woman left a separate bag at the scene. Police and a bomb squad responded, but found it didn't contain any explosive material.
If you have any information, you're asked to call Cranston Police.