Cranston Looking To Purchase Flood-Prone Homes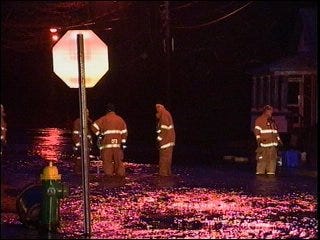 CRANSTON, R.I. (AP) – The city of Cranston is seeking federal approval to buy out several dozens homeowners affected by the record-breaking flooding in Rhode Island last spring.
The city says it wants to purchase and demolish 39 homes located along flood plains in the city. It estimates a cost between $7 and $8 million to buy the homes and an additional $1 million to destroy them.
The city says if its application is accepted, it would be responsible for a quarter of the cost of the grant.
Mayor Allan Fung says he hopes the city will have a decision from the Federal Emergency Management Agency before next fall.
Copyright 2010 by The Associated Press. All Rights Reserved.