Cranston Standoff Ends Peacefully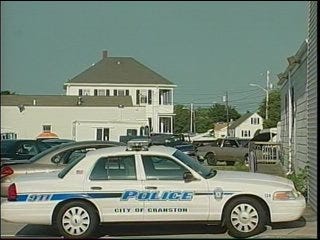 A tense situation in Cranston has been defused as a man who was thought to be suicidal has been coaxed from his Carman Street home. He surrendered shortly before 7pm.
Major Robert Ryan tells ABC6 that the subject, a 53 year-old man, had locked himself in a house at 28 Carman Street. Police evacuated the other floors of the building after responding at about 330 Wednesday afternoon and believe the man was alone in the house. It's not clear if he was ever armed but Major Ryan says police proceeded under the assumption that he was
The landlord who owns the building tells ABC6 Reporter Erin Logan that the man was just evicted from the house but doesn't think he is dangerous.