Cranston Student tested positive for COVID-19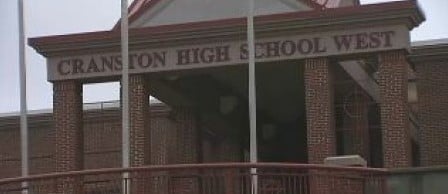 CRANSTON, R.I (WLNE) – Cranston Public Schools were notified of a positive test result of COVID-19 on Friday.
The student was from Cranston High School West.
As a result of the positive tests, the Department of Health has instructed the school department to issue the following guidance to all members.
Beginning Friday, all students, faculty, and staff of Cranston High School West must quarantine themselves at home, under an abundance of caution, for the next 14 days.
Students and Faculty should not leave their homes for the duration of the quarantine.
Those affected by a quarantine should monitor themselves if they begin to exhibit fever, cough, sore throat and shortness of breath
Family members may leave their homes, at their discretion, but should not admit visitors for any reason
Any family members exhibiting symptoms should also quarantine themselves for 14 days.