Crazy Christmas Wagon spreading holiday cheer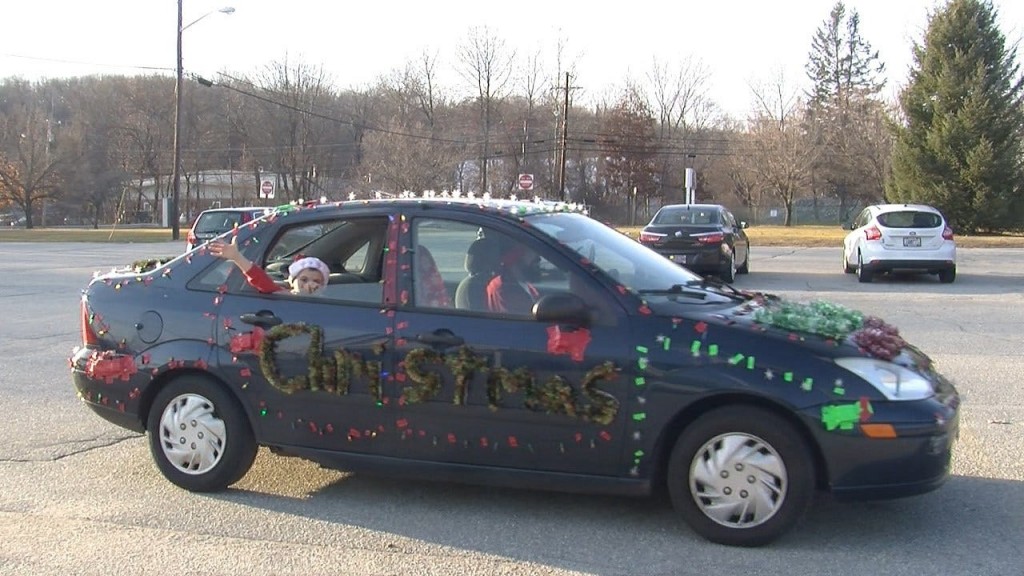 By: Rebecca Turco
Email: rturco@abc6.com
WEST WARWICK – It's the Christmas spirit on overdrive!
Jay Messier of West Warwick is driving his so-called Crazy Christmas Wagon to pick up Christmas donations across Kent County. His car is decked out with 245 lights and 75 feet of garland.
"At night when you're driving the Crazy Christmas Wagon, the magic just happens on its own," he told ABC6 News. "People driving by, honking their horn, thumbs up!"
Messier's wagon is also his sleigh as he plays Santa, collecting presents for local kids in need. "It's kind of like Willy Wonka and the Golden Ticket: you get the Crazy Christmas Wagon to come to your house," he exclaimed.
Messier uses social media and word-of-mouth to find families in need who are not already being helped by other organizations. Then, he collects toy and clothes donations from the community, before delivering them in his decked-out car in the days ahead of Christmas.
He posts items local families are wishing for on his Facebook page. You can call him for more information: 401-490-1863.
You can find the car driving around Cranston, Warwick, West Warwick, East Greenwich and Coventry.
This is the second year Messier has played Santa, though he has decorated his car on special occasions countless times. "I think the greatest part of the car is it's kind of like a beacon of good will and hope for people," he said.
People can also request having the car for photo ops at special events in the Kent County area for $20 or a donation of presents.
Messier also has another fundraiser at Boneheads Wing Bar in West Warwick. For $5, you can get a raffle ticket with the chance to win a free dinner for two a ride to four of the great home Christmas displays in Rhode Island in none other than the Crazy Christmas Wagon. Tickets are on sale through Thursday, Dec. 17 at 7 p.m. and the ride will take place on Sunday, Dec. 20.
© WLNE-TV 2015