Portsmouth home deemed a total loss after early morning fire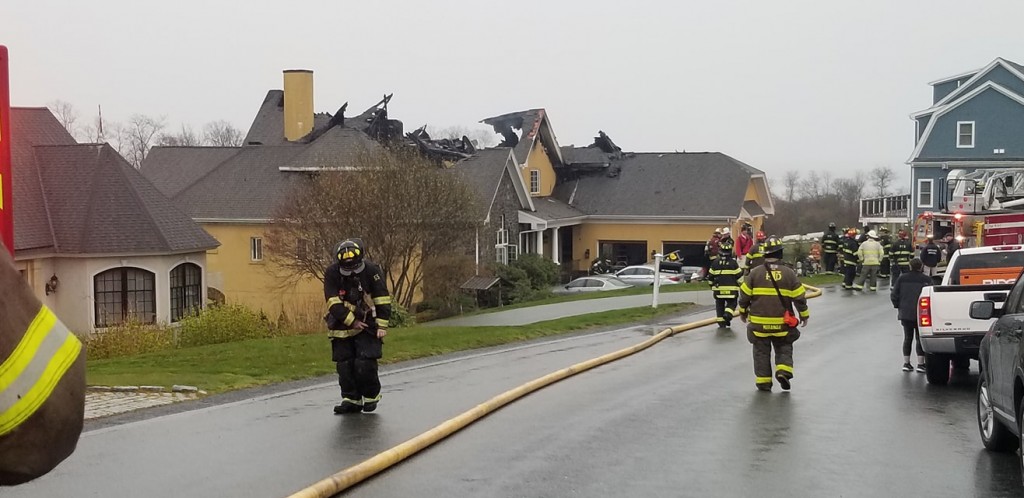 PORTSMOUTH, R.I. (WLNE)- A Portsmouth home was deemed a total loss after an early morning fire Sunday.
The fire broke out at the Vanderbilt Lane home just before 4:30 a.m.
Two people were home at the time of the fire and were able to escape, according to Assistant Chief Howie Tighe. Tighe said crews were on scene within five minutes.
Tighe told ABC6 that the fire took about two hours to fully get under control. The 3-story home had intricate nooks and levels, which trapped the fire in and made it hard to extinguish.
Investigators believe the fire started on the first floor, but by the time residents realized, it spread to the second and third floors.
A few firefighters were injured, but Tighe believes it was due to exertion.
Crews from Newport, Newport Naval, Bristol, Warren, Tiverton, and Middletown all provided mutual aid.
Tighe said the house was deemed a total loss.
The State Fire Marshals Office is investigating.