Crews battle fire at auto parts store in Woonsocket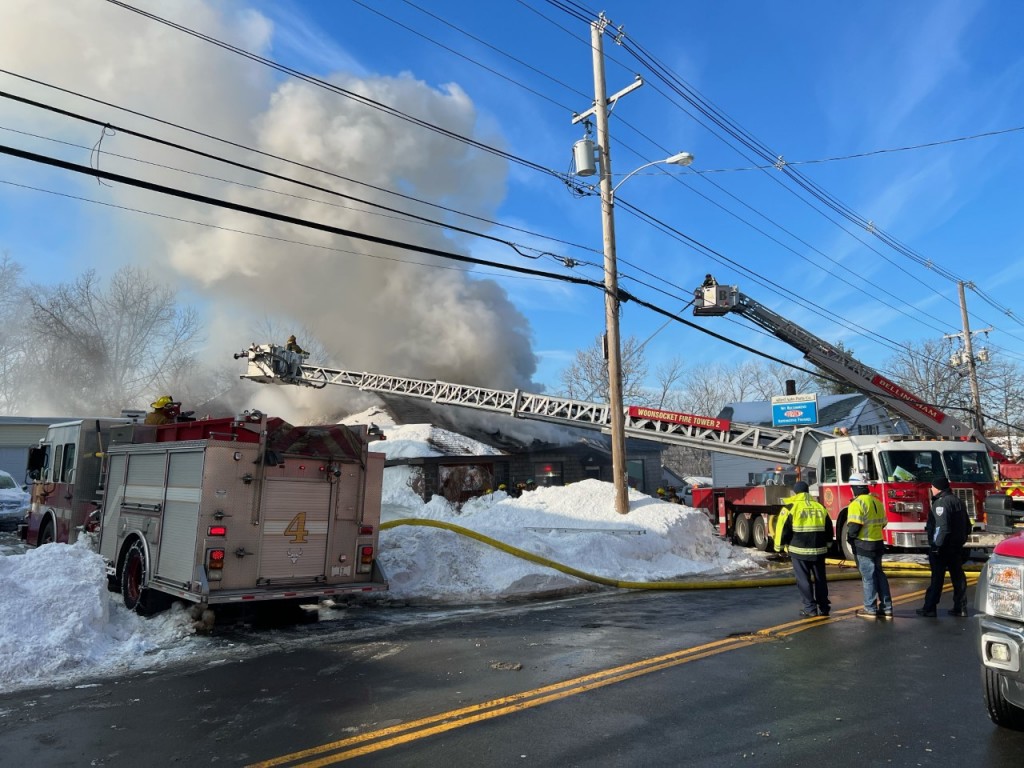 WOONSOCKET, R.I. (WLNE)- Crews are working to put out a blaze at an auto parts store in Woonsocket Monday morning.
Woonsocket and Bellingham Fire Departments, along Cumberland and Woonsocket EMS, responded to reports of the fire at Allied Auto Parts on Cumberland Hill Road.
Officials said that the store was a high risk for an explosion because of some of the items inside.
This is a developing story, check back for updates.