Crews Battle Fire in Pawtucket Storage Facility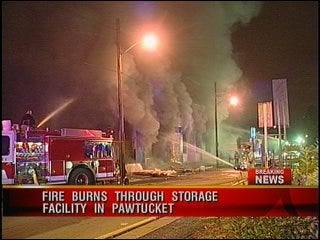 Fire crews were called to 523 Main St. in Pawtucket Monday night, shortly after 8 p.m. to fight a fire at a storage building for Morris Novelty.
Officials tell ABC6 News that there was no one in the building when the fire broke out, and that crews worked exterior of the building to put out the flames.
Crews are still on scene at this time investigating, and putting out various hot spots on the building.
ABC6 News will continue to monitor this story, and will bring you any updates as they're available.