Crews battle heavy blaze on roof of Blackstone Valley Business Park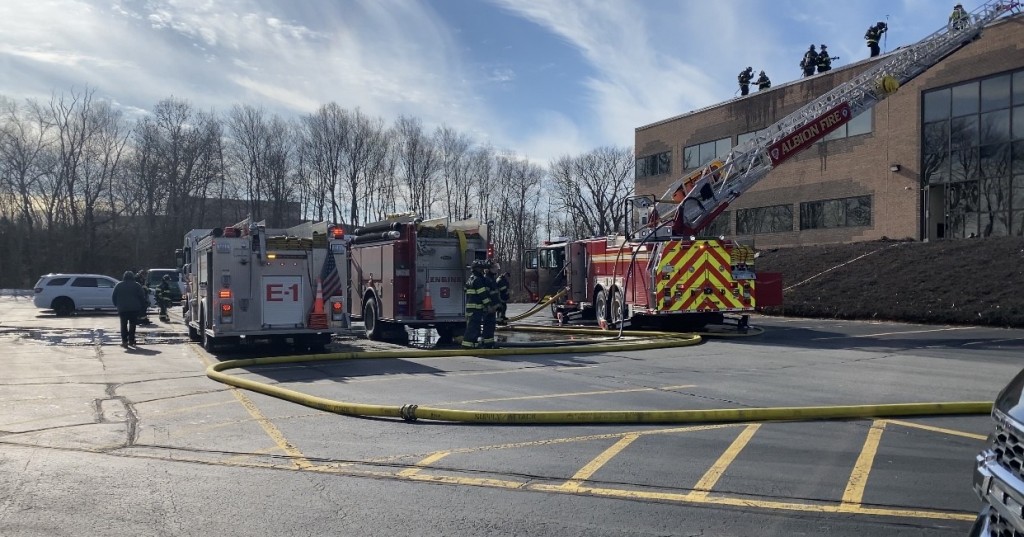 EAST PROVIDENCE, R.I. (WLNE)- A fire broke out in the Blackstone Valley Business Park Friday afternoon.
The fire started from the solar panels on the roof of the building, and the cold weather and icy conditions were a challenge fighting the fire.
There were no injuries from the fire, as children were evacuated from the daycare inside the building to a neighboring building.
Chief Andrew's explained that the daycare always has a plan in place for this kind of incident.