Crews battle stubborn fire at a New Bedford Apartment Complex Wednesday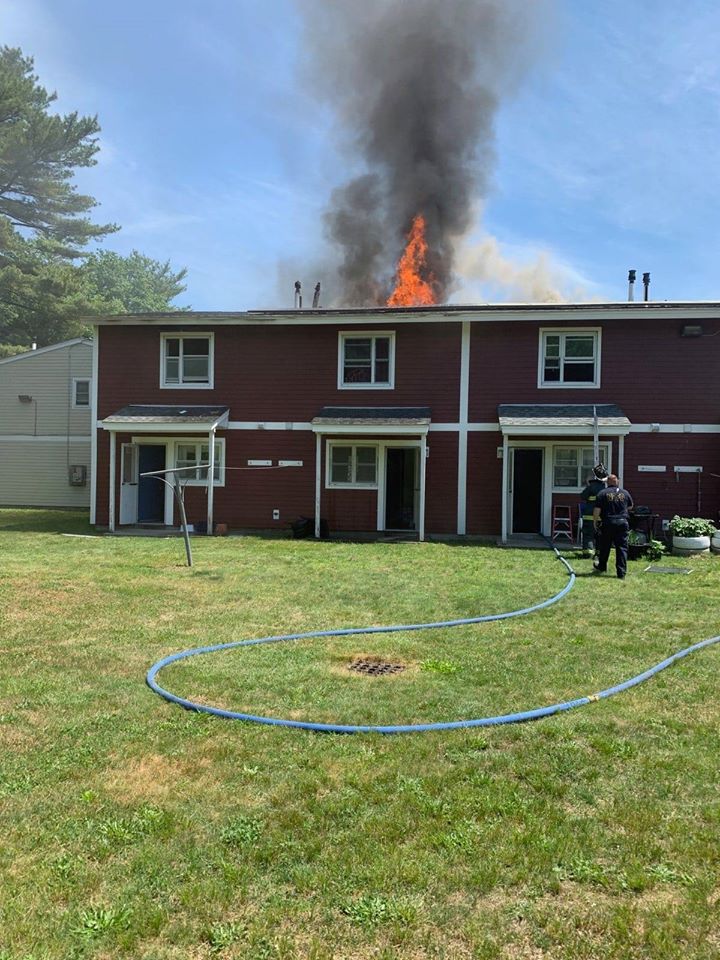 NEW BEDFORD, Mass. (WLNE) – Firefighters in New Bedford battled a stubborn two-alarm fire in a six-unit apartment complex on Wednesday.
Crews were called to the complex on Amanda Avenue around 11:10 a.m.
The structure of the multi-family home was made of lightweight construction with solar panels on the roof, according to the fire department.
Roof ventilation was conducted with a simultaneous interior attack of the fire when crews arrived.
A second alarm was called and crews were able to cut off the fire before it extended into the three southern units of the complex, the fire department said.
No injuries were reported.
The fire remains under investigation.