Crews battle Thanksgiving fire in Cumberland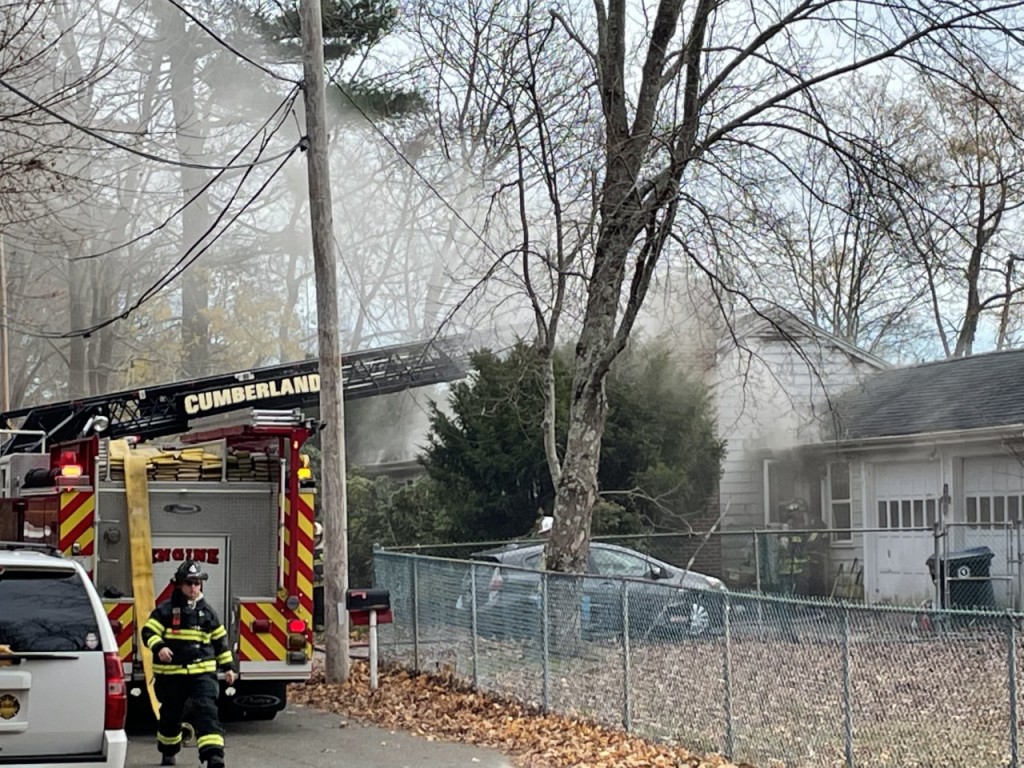 CUMBERLAND, R.I. (WLNE)- Multiple fire crews from surrounding communities responded to a house fire in Cumberland on Thanksgiving.
According to Cumberland Fire Chief Nicholas Anderson, the department received a call for a residential fire at 60 Lake Shore Dr. at 11:30 Thursday morning.
Anderson said the fire started in the rear of the home where a space heater was located.
The homeowner was in the house at the time of the fire but was able to get out unharmed.
Because the house is in an area with no hydrants, the department requested a tanker task force.
The fire was put out in about 20 minutes with aid from Central Falls, Lincoln, among other communities.
The extent of the damages is currently unknown.
The town's building official is assisting the woman that lives there.
No one was injured during the fire.