Crews extinguish brush fires in Woonsocket neighborhood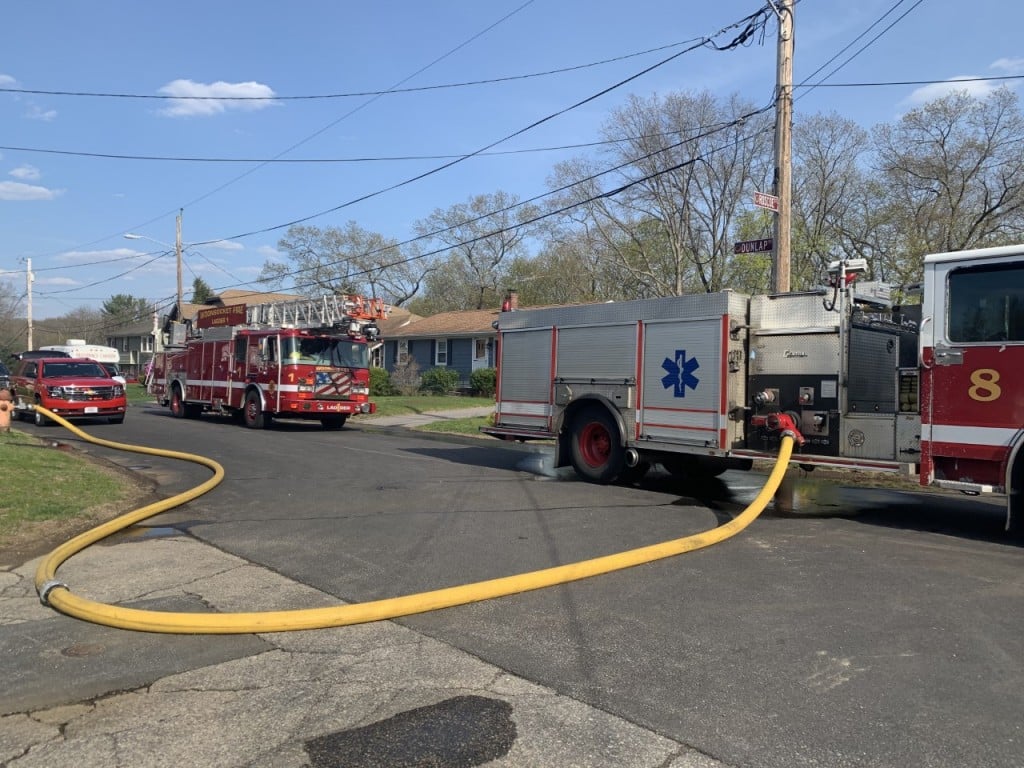 WOONSOCKET, R.I. (WLNE)- Crews extinguished brush fires in a Woonsocket neighborhood Saturday afternoon.
The Woonsocket Fire Department said they were called to Morin Street around 3:45 p.m., where a large brush fire started in a large wooded area behind a few homes.
Officials said the fire quickly spread behind a home on Dunlap Street.
Crews estimated a total of 5-10 acres were burned. Firefighters were able to get to the scene and respond quickly before the fire spread any closer to the homes.
The main battle against the flames, was the wind, crews told ABC6.
Fire officials will remain on scene to monitor hot spots.
The cause of the fire is under investigation.