Fatal car, tractor trailer crash shuts down road in Wrentham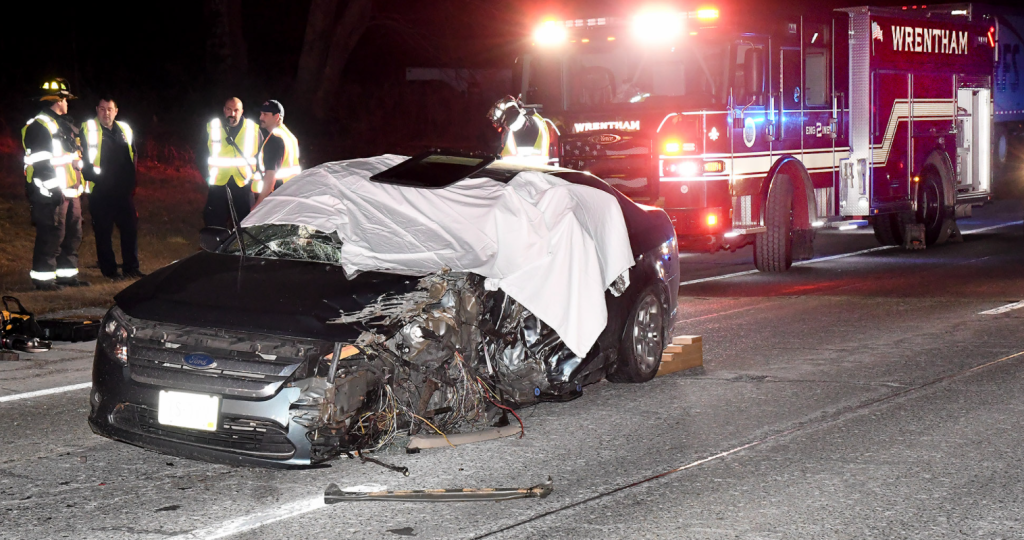 WRENTHAM, MASS. (WLNE)- A roadway in Wrentham was closed off early Tuesday as police investigated a fatal crash.
The crash, involving a tractor trailer, happened just before 4 a.m. on Route 1 near Myrtle Street.
Wrentham Police and Fire, along with Massachusetts State Police, responded to the two-car crash.
Police say early investigation indicated that the car traveling south drifted across the center line, and struck the truck going north.
The driver of the truck was identified as 32-year-old Alan Medina Baez.
Baez attempted to assists the female driver of the other vehicle.
Wrentham Police Chief Bill McGrath says that Kerri Coppinger, 25, of Woonsocket was pronounced dead on scene.
No charges have been filed.