Crews rescue man trapped underneath large tree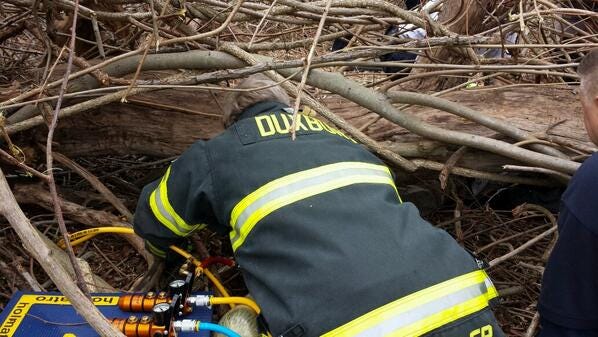 By Alana Cerrone
Crews in Duxbury used chainsaws and airbags to rescue a man trapped
underneath a large tree Friday afternoon.
Fire, Police, and rescue crews responded to the lot off of Temple St. where they
say the man was clearing brush when the tree fell on top of him.
Crews had to use chainsaws just to get through all the brush,
and then airbags to stabilize the tree before freeing the man.
He was medflighted to Beth Israel
Hospital in stable condition.
©WLNE-TV 2014