Crews rescue woman who fell off rocks in Narragansett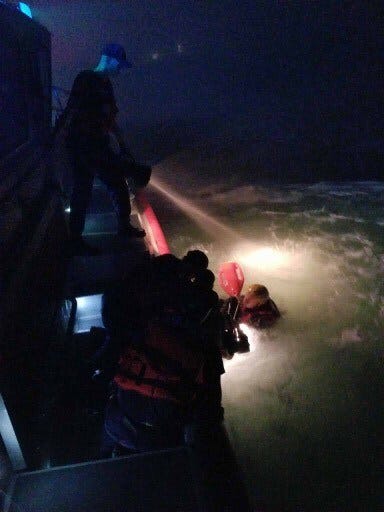 By: News Staff
Email: news@abc6.com
Twitter: @ABC6
NARRAGANSETT, R.I. (WLNE) — A woman was rescued after she fell off the rocks in Narragansett Coast Guard officials said Wednesday night.
The 39-year-old woman, who was previously reported to be 20, was rescued around 8:00 p.m., authorities said; she was conscious but potentially hypothermic when pulled from the water.
Narragansett Fire officials heard the woman and threw her a rescue torpedo buoy, but due to the dense fog, they could not see her.
According to the Narragansett Police Department, the victim was in the presence of a 28-year-old male, who also was swept off the rocks.
He was able to get back on shore unassisted.
With the additional heavy surf warning in the area, a 45-foot Coast Guard vessel was launched to assist the search.
A Middletown Fire Department certified rescue swimmer who just happened to be in the area was able to find the victim, and waited with her offshore for officials to get close enough to get them into the boat.
No further information is available at this time.
©WLNE-TV / ABC6 2017