Crews respond after car collides with home in Bridgewater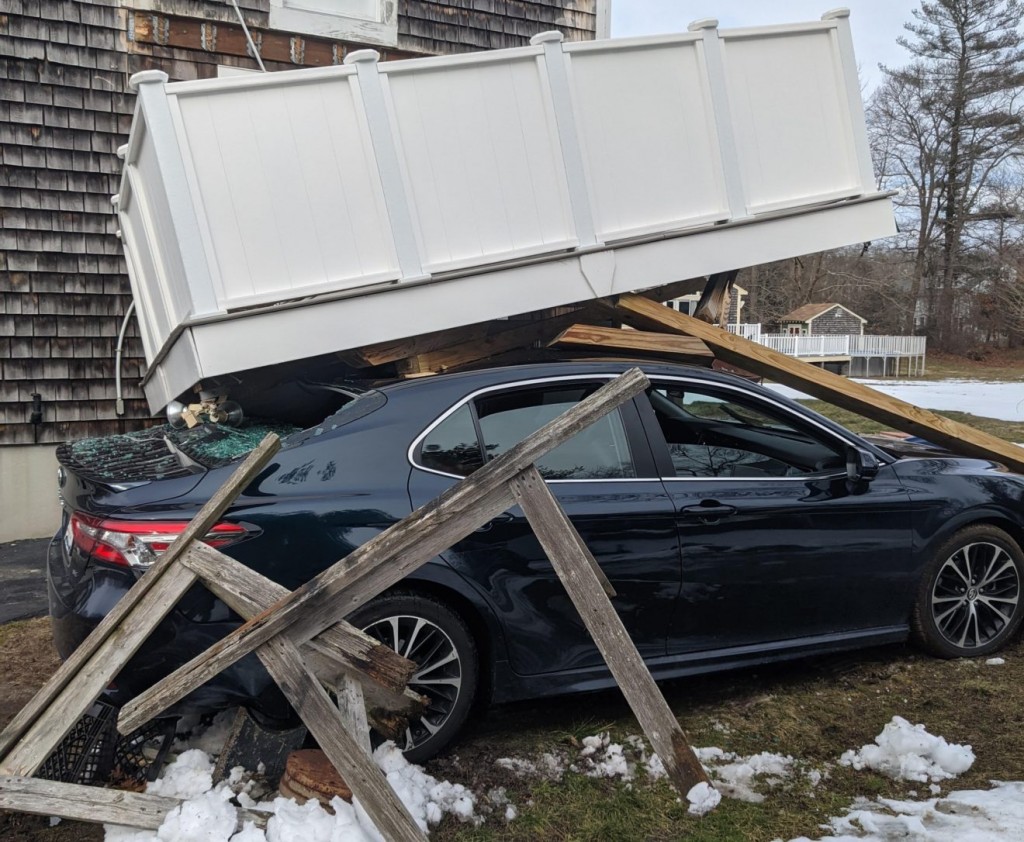 BRIDGEWATER, Mass. (WLNE) – Members of Bridgewater police and fire departments responded to a home on Tuesday after a car collided with the porch.
Bridgewater police said they responded to the 911 call just before 3 p.m. Tuesday afternoon.
The caller, a 61-year-old woman, said she struck the side porch of her Enwright Way home with her car. The woman told police that part of the side porch collapsed and fell onto the top of her car.
Police and firefighters helped her out of her car and she was evaluated on scene. According to Bridgewater police, she  was not injured in the incident.
The home was inspected and cleared of any structural damage.