Crews Responding to Mill Fire in New Bedford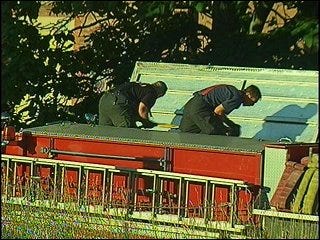 Fire crews were called to 34 Healey St. in New Bedford, shortly after 4 p.m. Sunday, for reports of a mill fire.
Once on scene, fire crews realized they had a fire in 4th floor of the mill. Crews were able to contain the fire to the roof and 4th floor of the mill.
According to New Bedford Mayor Scott Lang, the building is currently vacant, and is currently undergoing renovations. No word on if the renovations have anything to do with the fire.
According to Mayor Lang, 3 firefighters were taken to the hospital and treated for heat exhaustion.
The cause of the mill fire is still under investigation at this time.
ABC6 will continue to stay on top of this story, and bring you any updates as they're available.