Family of 18-Year-Old Drowning Victim, Speaks to ABC6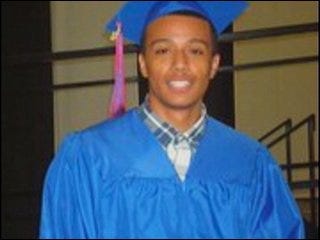 SECOND UPDATE:
The body of a missing 18-year-old boy was pulled from a Lincoln, quarry shortly after 8 a.m. Saturday. The boy had been missing since the prior night.
A Rhode Island State Police Dive Team resumed the search around 6 a.m. Saturday. They missing teenager's body was found in 75 feet of water.
Police tell ABC6 News that the 18-year-old was from Central Falls, but are not releasing the name at the request of the boy's family.
The victim's body has been taken to the Medical Examiners office. Lincoln Police continue to investigate the incident, but tell ABC6 News that the event appears to be a "tragic accident."
ORIGINAL STORY:
Search Crews are looking for an 18-year-old that disappeared in the waters of a quarry in Lincoln. His friends say the teen dove into the water, and never came back up.
ABC6 Reporter Erin Logan was on scene as rescuers searched for hours for any sign of the swimmer. She has more on this story…
*UPDATE*
Search crews suspended the search Friday night, and will continue their search efforts starting at 8 a.m. Saturday morning.
Stay with ABC6 News as we continue to update this story.