Crews to change lane split on Interstate 195 in East Providence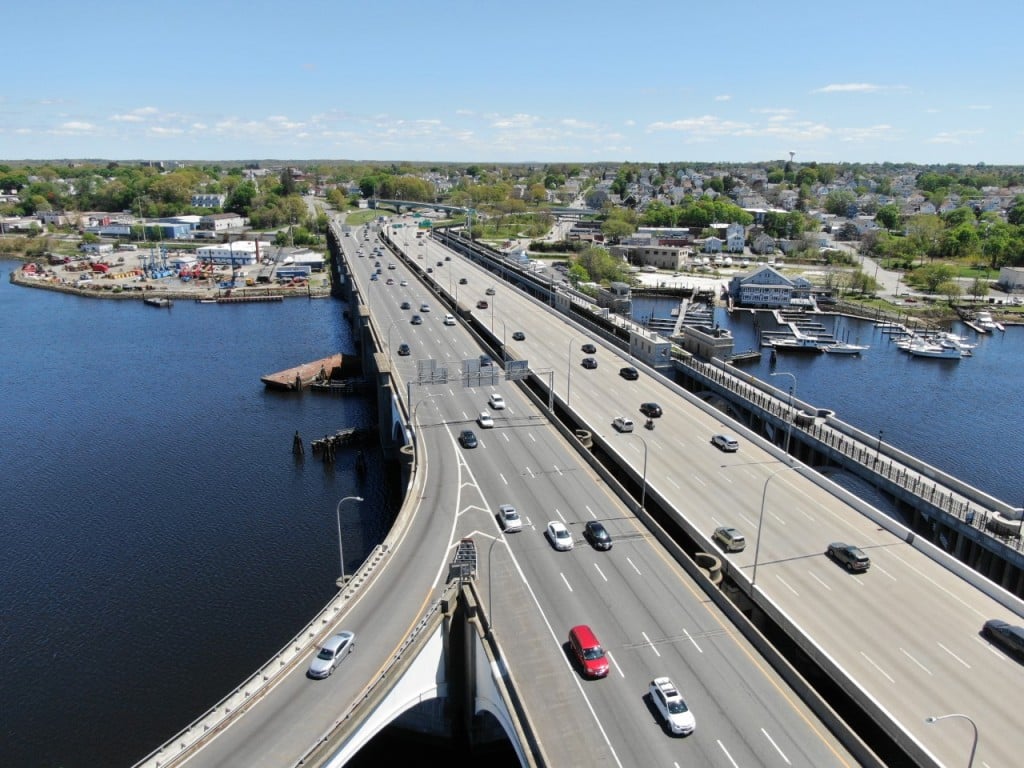 EAST PROVIDENCE, R.I. (WLNE) — The Rhode Island Department of Transportation will make changes to the current lane split on Interstate 195 west in East Providence on the night of Friday, May 19.
The change is part of the $78 million Washington Bridge project.
The new lane split will be located just after the lane drop from four lanes to three after the Broadway interchange, the department said.
The split, which is just before the bridge, will feature one lane to the left and two lanes to the right and will continue toward I-95.
Traffic coming onto the highway from the Veterans Memorial Parkway and Taunton Avenue on-ramps will not be affected, while drivers who wish to take exit 1C or 1D should keep to the right.
Drivers should not slow down or suddenly change lanes at the split as this unsafe behavior will cause traffic delays and could lead to a crash, the department said.
The lane split will be in place until the fall, as the work zone moves to another section of the bridge.
The project is expected to be completed in 2026.