Massive water main break in New Bedford leaves homes without water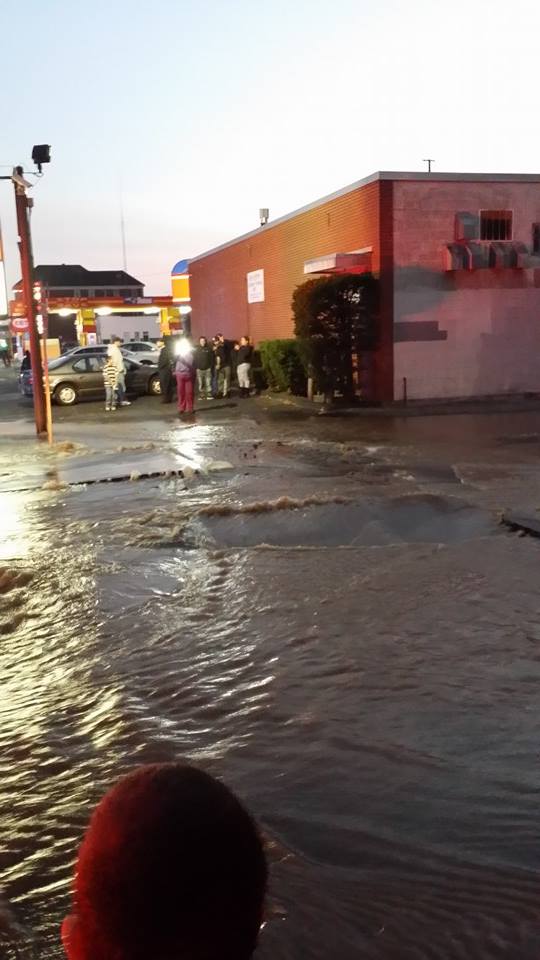 By Dana Griffin
@DanaRGriffin
NEW BEDFORD, MA- Ankle–deep water flooded the intersection of Holly Street and Ashley Boulevard, Tuesday as 1.7 million gallons of water leaked; which may be more water the entire city of New Bedford uses in a day.
Lori Serpa said, "The whole ground was cracking and the water was just lifting the big concrete slabs up off the ground. It was scary."
Neighbors say the water was off for about two hours.
Gail Best was affected by the water main break. She said, "Couldn't wash dishes, couldn't wash the baby's clothes. Eventually, it came on. It's unusual for us to face something like that."
It was an even longer wait for Lincoln Laundromat. It was out of business from 5:30 Tuesday, until Wednesday morning.
"I checked the water system around 6:30 this morning and everything was pretty clean and no sediment in the water, so I was really happy about that," said owner, Jonathan Hill.
Hill says the outage was during slow hours, so not much of a financial impact.
The pipe that burst is over 100 years old and more than 30 homes were affected.
The public works department says the pipe burst because it was simply old and may have developed a crack over time.
The city assess it pipes once a year.
©2014 ABC6/WLNE-TV. All Rights Reserved.