Criminal charges dropped against climate activists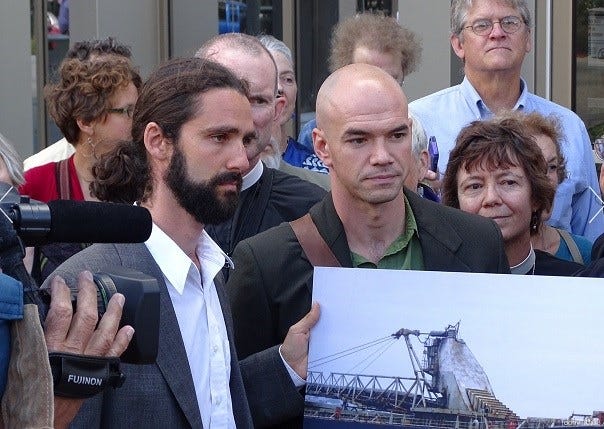 By News Staff
Criminal charges against two men who used a lobster boat to block a massive coal shipment have been dropped.
In May of 2013, Ken Ward and J O'Hara blocked a shipment of 40,000 tons of coal into the Brayton Point Power Station in Somerset, Massachusetts.
Ward and O'Hara used a lobster boat, the Henry David T, to block the coal shipment.
The men were charged with conspiracy, disturbing the peace, and motor vessel violations, and faced up to several years in jail.
The Bristol County District Attorney, Sam Sutter, dropped the conspiracy charges and reduced the other charges to civil infractions.
Sutter claims that he saw the need to take leadership on climate change and plans join the People's Climate March that is taking place in New York City in a couple weeks.
Ward and O'Hara sought to become the first American climate activists to use a "necessary defense" in threat of climate change.
"By dropping the criminal charges against us and stating that 'political leadership on this [climate] issue has been gravely lacking,' DA Sutter in effect accepted our necessity defense. The climate crisis is so terrible and so fast that it overwhelms ordinary political avenues. Even now, as the West Antarctic ice shelf is in unstoppable collapse, the Brayton Point plant is increasing the amount of coal it burns. Protest works, indeed protest maybe the only thing that can save us," said Ken Ward.
Their blockade sparked a summer of action at Brayton Point, including the arrest of 44 people at the gates of the plant in July of 2013.
Brayton Point was announced to be closed in 2017 by its owners last Fall.
© WLNE-TV 2014