Critically endangered red wolf pup born at Roger Williams Park Zoo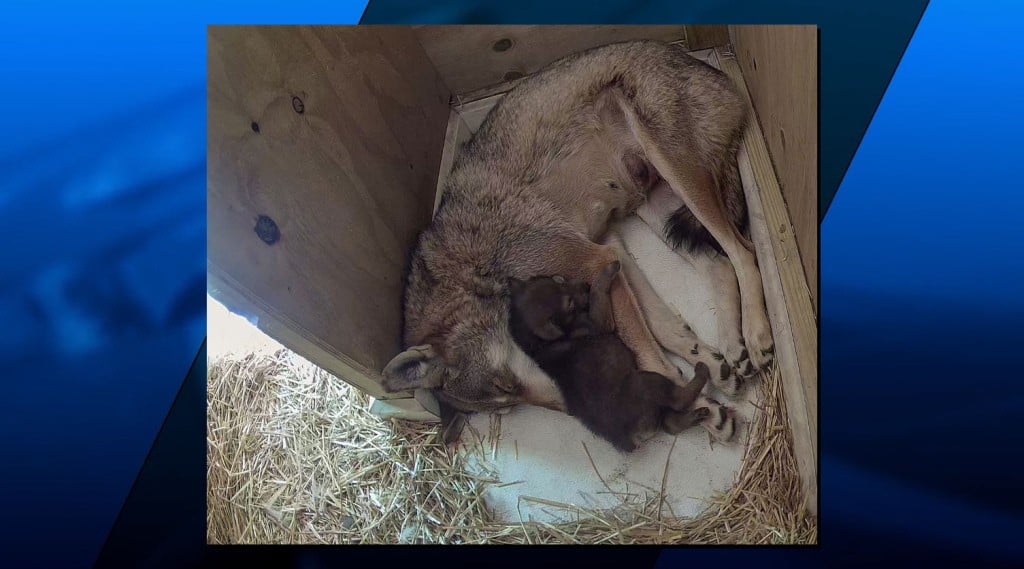 PROVIDENCE, R.I. (WLNE) — A critically endangered red wolf pup was born at Roger Williams Park Zoo earlier this month.
The zoo said Friday that the pup was born on May 5.
Corrie Ignagni, a spokesperson for the zoo, said the birth was part of the zoo's red wolf breeding program. Only 15 to 20 red wolves remain in the wild, and they can all be found in eastern North Carolina.
The 23-day-old pup and its 6-year-old mom — named Brave — are being monitored by the zoo through cameras.
Ignagni said that while the pup has been closely watched, the next month is a critical time for the pup's development.
Red wolves were ruled as extinct in the wild by 1980.
Visitor can catch a glimpse of the pup when they begin to venture outside of the den, said Ignagni.
Anyone interested in following the pup's journey can visit the zoo's Facebook page.