Crossroads Rhode Island starts housing renovation project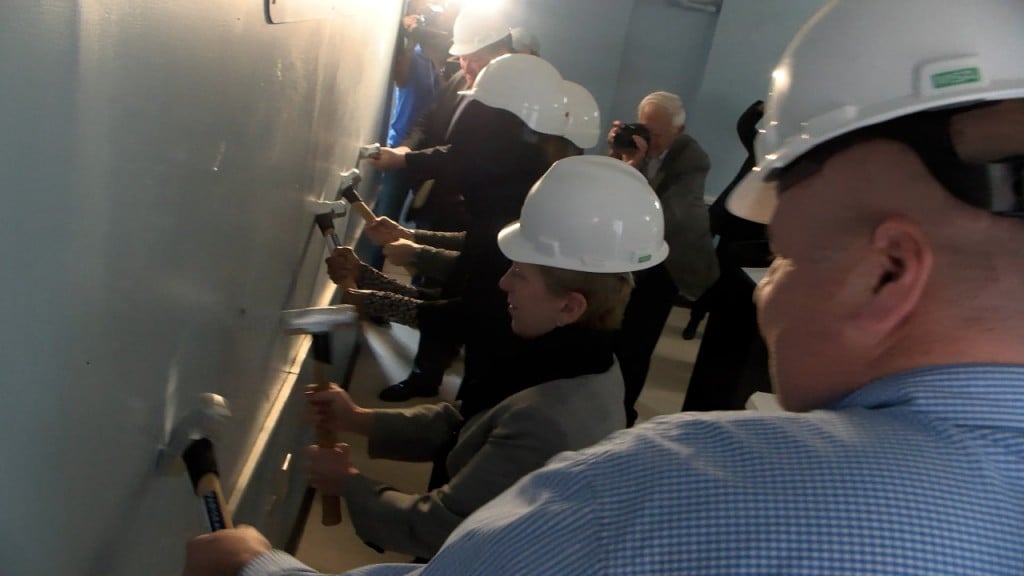 WARWICK, R.I. (WLNE) – Crossroads Rhode Island has begun its renovation of the Rhode Island Family Shelter. Once finished, the shelter will provide stable and affordable housing.
The apartments on Beach Avenue in Warwick are a part of Crossroads' model on how the state can leverage bonds, grants and other funding to help with low- and moderate-income housing.
"Housing is the only proven solution for homelessness," said Crossroads Rhode Island CEO Karen Santilli. "The Beach Avenue Apartments will provide more opportunities for Rhode Island families to find a permanent place to call home. This redevelopment has been made possible because of close partnerships with the City of Warwick and Rhode Island Housing, and I hope it will serve as a model for how to invest in and repurpose underutilized properties to create more housing for low-income families."
The former family shelter was closed after Crossroads transitioned all 10 families at the shelter into safe and permanent housing.
"Rhode Island's housing crisis is without question one of the most serious challenges we face. This project demonstrates what we can achieve when we work together to find innovative solutions to the issues confronting our communities," said Senate Majority Leader Michael McCaffrey, District 16. "I'm deeply grateful to Crossroads, Rhode Island Housing, and the City of Warwick for their efforts to transform this shelter into a model of what's possible across our state. The Senate remains committed to building on the historic progress of the past year and partnering with all stakeholders to realize our common goal – ensuring all Rhode Islanders have a stable, safe, and affordable place to call home."
"These new renovations are a huge step forward in the fight against homelessness in the City of Warwick. It will create new, affordable housing, to add to the existing units at the facility," said Warwick Mayor Frank Picozzi.
Construction has already begun, and is scheduled to complete this fall. The contractor is Pariseault Builders, Inc. of Cranston. Virginia Branch of Branch Architects in Providence were the Architects of the project.
Last year, Crossroads was able to help more than 900 Rhode Islanders find homes, and secured 1,200 others – including nearly 500 children keep their homes. The Beach Avenue Apartments are supported by several public and philanthropic funding sources, including $1.5 million in Building Homes Rhode Island bond funds from Rhode Island Housing and $36,000 in Community Development Block Grants from the City of Warwick.