Cruz blocks confirmation vote on Raimondo for Commerce Secretary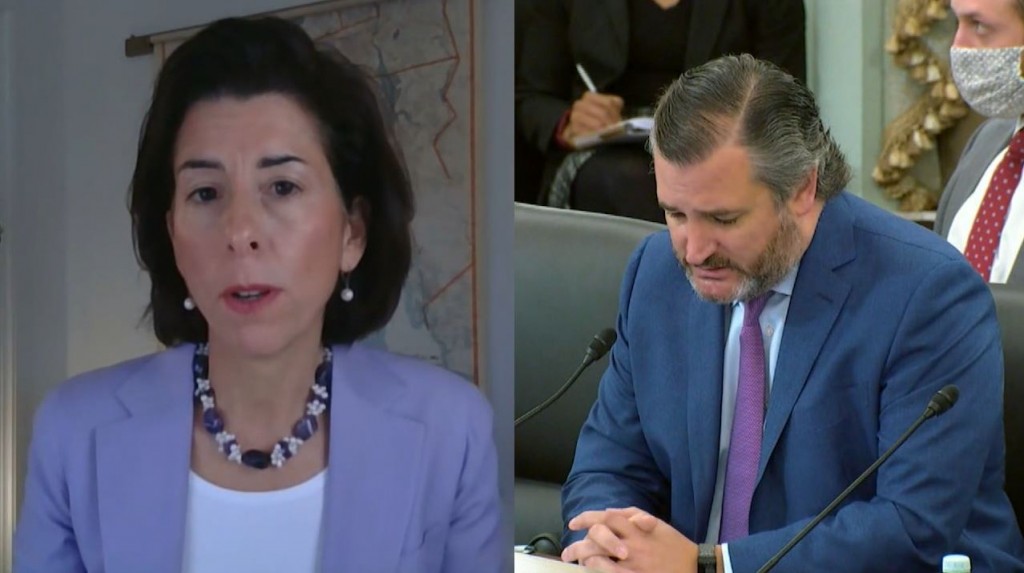 WASHINGTON, D.C. (WLNE) – Governor Gina Raimondo's confirmation as Secretary of Commerce is now facing some opposition. Senator Ted Cruz placed a hold on the confirmation after Raimondo declined to promise specifically to keep certain companies on a U.S. trade blacklist.
Senator Cruz says the Governor has not clarified her position on Huawei, a Chinese telecom company. That company was placed on the Commerce Department's entities list under the Trump Administration because of espionage concerns over its ties to the Chinese government.
The hold likely delays the floor vote by up to 30 hours. It is the final step in the nomination process and comes just days after the Senate Commerce Committee approved Raimondo's nomination in a 21-3 vote.
In a tweet, Senator Ted Cruz said: "Gina Raimondo's ethic issues and soft stance on China including her refusal to commit to keeping Huawei on the entities list is deeply troubling. That's why I voted against advancing her nomination and I urge my colleagues to refuse to confirm her.
He also says he'll lift the hold if she commits to keeping the company on the list.
When Senator Cruz questioned Raimondo in January, she said, ""I will review the policy, consult with you, consult with the industry, consult with our allies, and make an assessment as to what's best for American national and economic security."
The Senate Commerce Committee also expressed concern just minutes before voting to approve her confirmation.
Chairman Roger Wicker said, "I do remain concerned about the Governor's reluctance to state unequivocally that she intends to keep Huawei on the department's entity list. Keeping Huawei on this list is important for the security of our networks and I urge the Governor and the administration to make its position clear."
The hold comes just days after the Governor gave her final State of the State address saying goodbye to Rhode Islanders and preparing to pass the baton over to Lt. Governor Dan McKee.